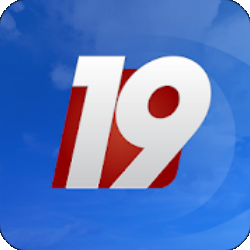 LiveAlert 19
LiveAlert 19 features live streaming newscasts, current conditions, daily and hourly forecasts for any U.S. location you plug in. The upgraded interactive radar is clearer and easier to use, and the future radar allows you to scroll along the timeline to see how rain, storms or winter weather will impact your location over the next hour or within the next 24 hours.  Get storm and lighting alerts based on locations you enter or turn on alerts using your current location.  Also, watch the latest video forecast from the WHNT News 19 Meteorologists and check their latest
Weather Authority
 blog posts! Download the app for
iOS
or
Android
.
---
News App
WHNT's News app includes live streaming, breaking news notifications and all the local news you want from WHNT in a fast, high-performance app.  Be the first to know with alerts and find out what's happening in your area with News Near Me.  Live stream newscasts right from your phone or tablet, and save stories to read later and share easily to Facebook, Twitter and other social networks. You can also send us photos through the app. Download the app for
iOS
or
Android
.
---
Alexa Flash Briefings
Alexa has joined WHNT News 19's App lineup! You can receive flash briefings from our anchors and reporters for quick headlines throughout the day using your Amazon Echo device. Simply program your Echo to include WHNT in its news feed, then say "Alexa, flash briefing" or "Alexa, give me the news" for updates.
Here's more information.