This is an archived article and the information in the article may be outdated. Please look at the time stamp on the story to see when it was last updated.
MADISON COUNTY, Ala. (WHNT) – Do you have the WHNT SAF-T-Net app on your phone?  If not, it's a very handy tool to have during severe weather.
The app is free and available for iPhone and Android.
On Wednesday, September 17, shortly after 12 p.m. we conducted a test in conjunction with Baron Services and the Huntsville/Madison County Emergency Management Agency.  With the app's recent update, users can submit photos so teams can see where a storm has caused damage.
During Wednesday's test, we sent a message to a portion of east Huntsville and eastern Madison County asking people who have the SAF-T-Net app to submit photos.  More than 4,000 people received the alert and many of them sent in photos.  Thank you!
To send in photos any time, make sure you have the latest version of the WHNT SAF-T-Net app so you'll see the link that says 'Submit Content.'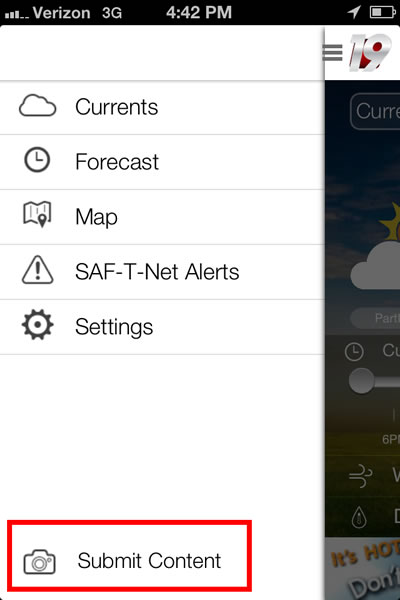 Tap the '19' at the top left and you'll see this menu come up.  Click 'Submit Content' at the bottom and you can take a new photo or send one from your camera roll.
During a real severe weather situation, your photos will help teams see damage soon after it's happened, and when it's safe to take a photo.  This can help them quickly see a storm's impact and determine how to respond.
Remember, only a portion of Madison County SAF-T-Net app subscribers received the test alert on Wednesday.  We plan to do more tests with other portions of the county in future weeks.  We appreciate you participating in our test!