This is an archived article and the information in the article may be outdated. Please look at the time stamp on the story to see when it was last updated.
ISLAMABAD (AP) — A devastating weeklong heat wave in Pakistan's southern port city of Karachi killed 1,233 people, an official said.
Nazar Mohammad Bozdar, operations director at the Provincial Disaster Management Authority, said about 65,000 heatstroke patients were treated by doctors at all of Karachi's hospitals since June 20 when the heat wave struck Sindh province, where Karachi is the provincial capital.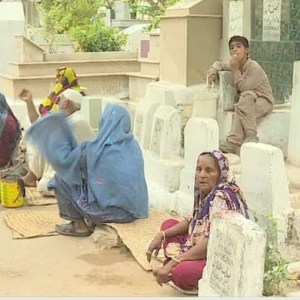 He told The Associated Press that 1,923 patients with heat-related ailments were still being treated.
"The government quickly responded by making arrangements for the treatment of heatstroke patients and the situation has improved now," he said.
Pakistan's deadliest heat wave on record coincided with the holy Muslim month of Ramadan, when Pakistan's Muslim majority observed a dawn-to-dusk fast.
The temperatures in Karachi came down to 93 degrees Fahrenheit after reaching 113 degrees Fahrenheit a week ago amid chronic power outages, which forced many residents to spend nights outdoors.
The heat wave shocked many Pakistanis just weeks after soaring temperatures caused nearly 2,200 deaths in neighboring India.
On Saturday, TV footage showed a charity burying several unidentified bodies of people who died earlier this week because of the heatstroke. Pakistani television stations reported that several unidentified bodies were buried by the Edhi Foundation charity because local morgues were overflowing.