This is an archived article and the information in the article may be outdated. Please look at the time stamp on the story to see when it was last updated.
It was a gorgeous weekend in the Tennessee Valley. Highs Sunday topped out in the middle 70s. Expect even warmer weather today through Wednesday as a ridge at the surface and upper levels control our forecast. Highs today in the upper 70s and lower 80s Tuesday into Wednesday.
We haven't seen 80° in Huntsville since November 3.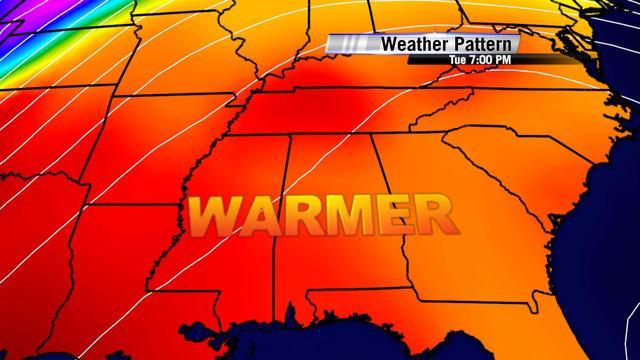 As we told you last week, the middle of this week could be interesting. Energy out of the western United States heads in Thursday. Strong to severe storms are possible as early as after midnight Wednesday or as late as Thursday afternoon. The timing and strength is still up in the air. But it's important to check in with WHNT News 19 for the latest as this strong cold front develops and moves eastward.
The Storm Prediction Center has a slight risk of severe storms just to our west ending Thursday morning at 7am. This could be adjusted later this week.
Right now, I would put the window for strong to severe storms anywhere from after midnight Wednesday night until Thursday evening.
-Ben Smith
WHNT News 19 Meteorologist