This is an archived article and the information in the article may be outdated. Please look at the time stamp on the story to see when it was last updated.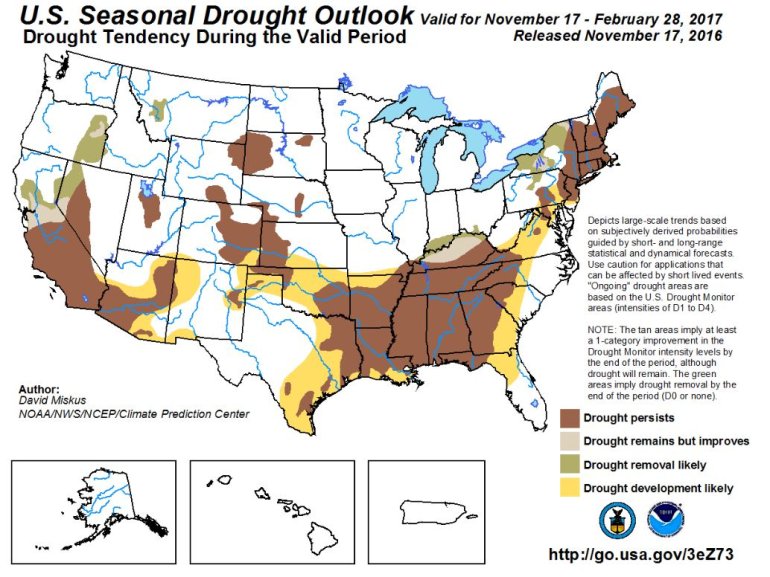 It seems like this drought has worn on endlessly, but it's still short-term. Although we started falling behind on rainfall totals back in the spring, we didn't start seeing widespread drought conditions until the beginning of September. Remember, a drought isn't just a reflection of rainfall deficit. It also takes into account things like soil moisture, streamflow, and social/economical impacts.
That puts us at a little over 2 and a half months with our current drought. The last long-term drought we experienced was in 2007, in which drought conditions started spreading quickly in the Spring, as opposed to late summer and fall.
This drought started to spread and deepen quickly due to an exceptionally dry fall, but winter tends to be a wetter season. According to Dr. John Christy winter is usually the time in which droughts are reduced or eliminated. We would need over 1″ of rain a week through winter to pull out of our current drought. If we don't see enough rain, the drought could last through winter and become long-term.
"If it lasts through the winter –
say past January, then we would be looking at a very serious situation
of long-term drought in which the soil moisture would be in tremendous
deficit." – Dr. John Christy
The latest Seasonal Drought Outlook released on November 17th depicts drought conditions persisting through February. Keep up with the forecast through winter and stay up to date on the drought at whnt.com/weather!