This is an archived article and the information in the article may be outdated. Please look at the time stamp on the story to see when it was last updated.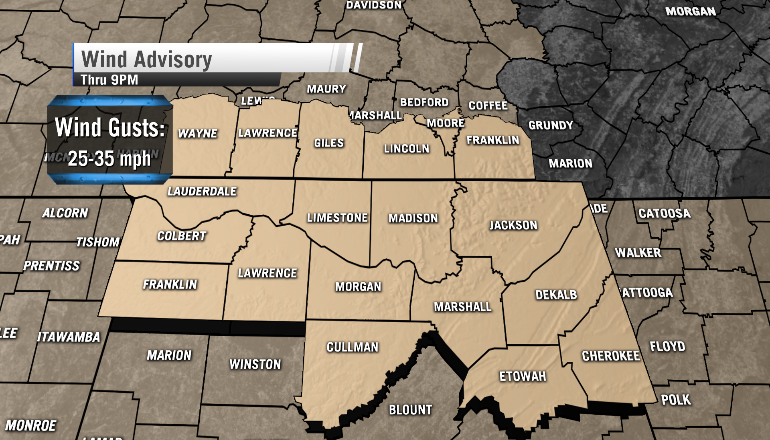 A wind advisory has been issued for the entire Tennessee Valley for Friday. That will be in effect through 9pm as we expect sustained winds of 20-25 mph and gusts at times of 25-35 mph.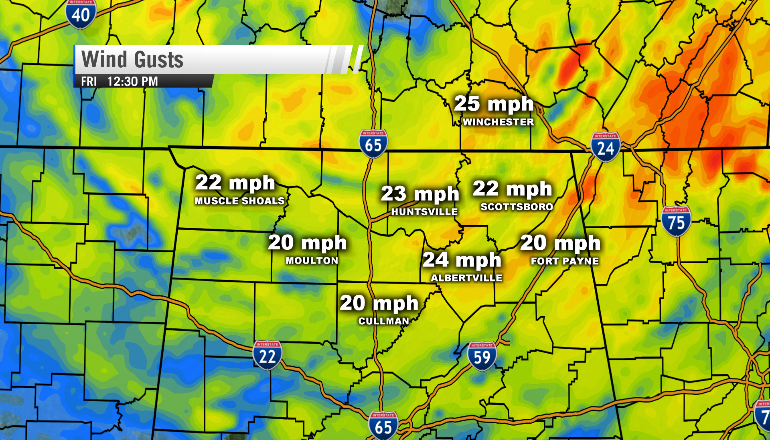 As Harvey moves through Tennessee today the storm will still be close enough to impact our weather. The counterclockwise flow around the remnant low pressure of Harvey will contribute to a strong west/southwest wind. That keeps it breezy, damp, and cool for your Friday.
As Harvey moves farther north, away from the Tennessee Valley, our winds will start to let up. Winds will lighten and shift from southwest to northwest by Saturday, driving in some drier air for the rest of our weekend.
Track the rain today and keep up with the latest advisories with Live Alert 19!