This is an archived article and the information in the article may be outdated. Please look at the time stamp on the story to see when it was last updated.
The Storm Prediction Center has shifted the risk for severe weather through the afternoon, south of the Tennessee Valley. What does this mean for us?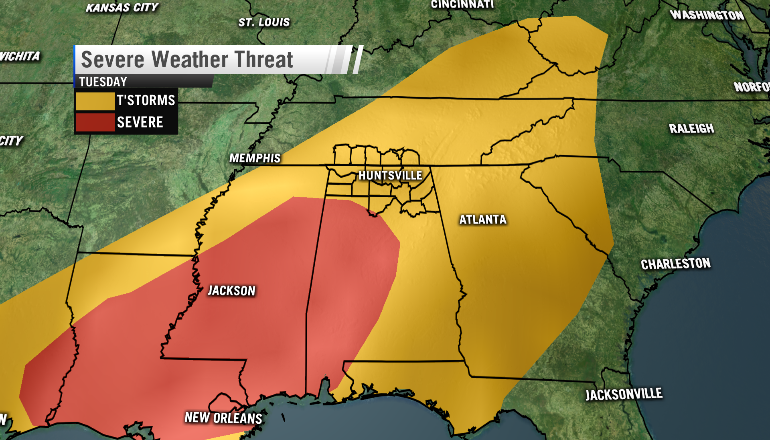 The severe risk is very low, but heavy rain and winds up to 30-40 mph will still be possible with storms moving through. There is a minor concern of flash flooding as the main line moves through as well. We could see a quick inch of rain over a short amount of time today.
The band of heavy rain and storms will make it into Jackson, Marshall, and DeKalb from 2pm-4pm. Rain will taper off after 5pm as cooler and drier air settles in for the evening ahead.
Here's a list of handy resources you can keep with you today and through the rest of severe weather season to stay prepared: