This is an archived article and the information in the article may be outdated. Please look at the time stamp on the story to see when it was last updated.
HUNTSVILLE, Ala. (WHNT)– Sunscreen, shorts and sandals— not exactly how you may have pictured dressing for your family Christmas card photos this year.
We're entering an El Niño winter, and it has been very warm in recent weeks in the Tennessee Valley. November 2015 was the warmest on record in Huntsville and fifth warmest in Muscle Shoals.
Persistent southwesterly upper-level winds have resulted in a higher influence from the Pacific– not the Arctic– on our temperatures.
It's not just warm here in the South. Buffalo, New York is still waiting on its first measurable snowfall of the season and could shatter a 116-year-old record for lack of snowfall. Much of the northern High Plains and Great Lakes region have also experienced temperatures well above average in recent weeks.
We can look at climate data from other years with strong El Niño winters and determine a reasonable expectation about what to expect beyond Christmas.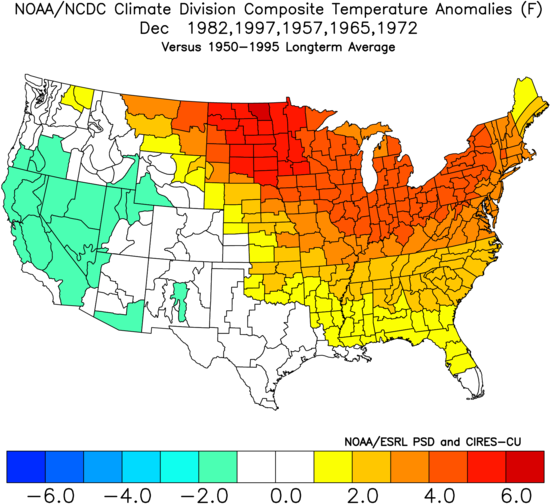 The map above shows how much above or below average temperatures were in past Decembers that also had a strong El Niño present. The average temperature over those Decembers is compared to the long-term temperature average between 1950 and 1995.
Much of the eastern two-thirds of the country experienced above average temperatures, especially across the northern Plains and Great Lakes.
This matches very well to our current temperature anomalies over the last 30 days, shown below.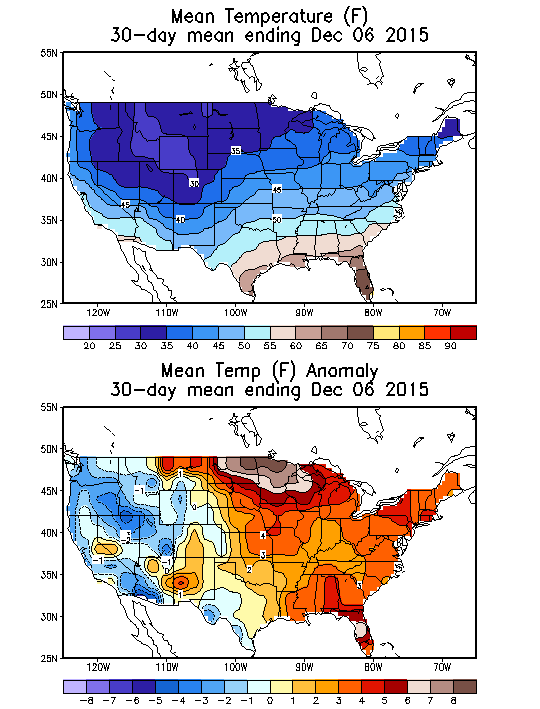 When we look at temperature averages over the entire winter (December- February) of those years with strong El Niños, much of the "above average" areas return to near or even below average along the immediate Gulf Coast.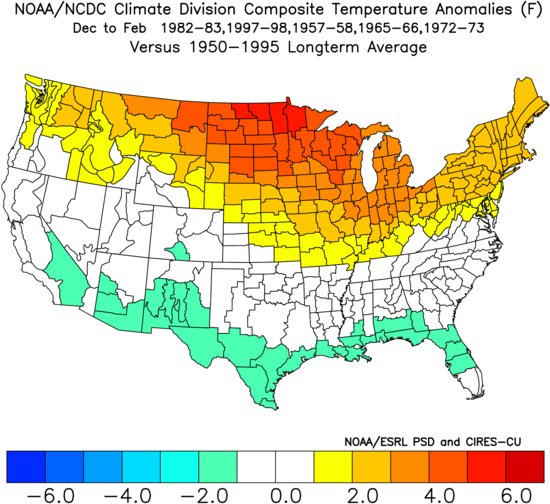 This suggests that although Decembers in El Niño winters may be above average, at some point very cold air is able to punch in later in the winter.
Here is a great example of why it is important to remember that an average is simply a point between two extremes.
If we look at the January and February temperature anomalies that followed the warm Decembers, you see that around here, it's typically colder than average.
Some of north Alabama's coldest temperatures ever recorded occurred during El Niño winters.
Even under the most favorable conditions for cold air, it rarely stays very cold for very long here in the Tennessee Valley.
As we've written about at length over the last few months, there have been many signs in nature suggesting we will encounter some harsh cold this winter.