This is an archived article and the information in the article may be outdated. Please look at the time stamp on the story to see when it was last updated.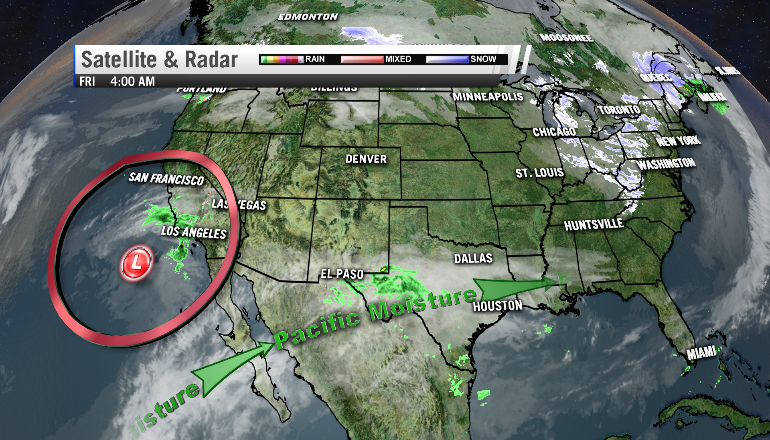 HUNTSVILLE, Ala. – Friday will be a dry, mainly sunny day with cool temperatures.
After starting out near freezing, temperatures will climb toward the low 50s during the afternoon.
An upper-level low currently spinning off the coast of Los Angeles will begin tracking across the Desert Southwest later today.
This feature will eventually be picked up by the jet stream and pass near the Tennessee Valley Saturday into Sunday.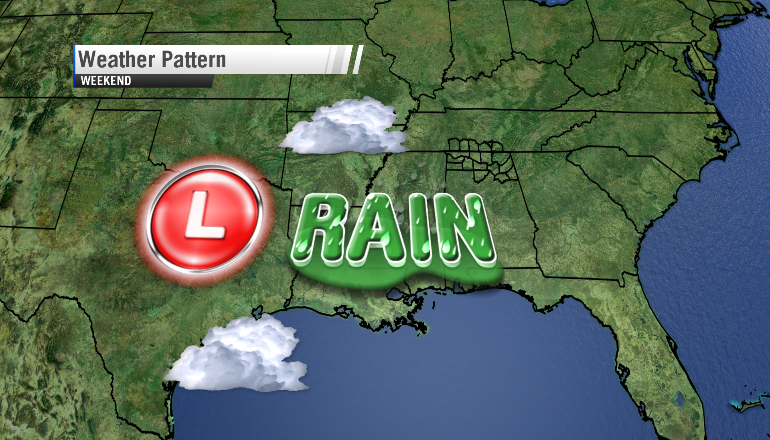 Clouds will overspread the area starting Saturday morning, followed quickly by areas of light to moderate rain as early as lunchtime Saturday.
Expect widespread areas of mostly light and moderate rain to develop during the afternoon and evening.
Flip through the gallery above to get an idea of how the radar may look Saturday and Saturday night.
Areas of rain will continue into Sunday morning before periods of dry weather develop during the day Sunday.
Rain amounts may approach one inch following this first wave of rain.
Another area of low pressure will pass near the Tennessee Valley Monday night into early Tuesday morning. This feature will pose the risk of heavier downpours and possibly even strong thunderstorms if all the ingredients come together.
Additional heavy downpours Monday night into Tuesday may produce another half inch to 1.5 inches of rain.
We will hold on to a small chance of showers Tuesday into Wednesday before much colder air blows in late next week.