This is an archived article and the information in the article may be outdated. Please look at the time stamp on the story to see when it was last updated.
ATLANTA – The Alabama Crimson Tide will face the Washington Huskies Saturday in the College Football Playoff Semifinal game.
Kickoff is slated for 2 p.m. CT (3 p.m. ET) Saturday at the Georgia Dome in Atlanta.
Fans traveling to Atlanta on Friday or on Saturday morning will not encounter any hazardous weather. Saturday will be a cool day with increasing clouds; areas of light rain will become more likely after kickoff.
Rain will not be a factor for the game since it is played indoors, but fans traveling home Saturday night will have to contend with rain and wet roads.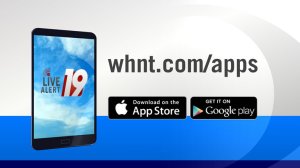 Live Alert 19
Have you downloaded the Live Alert 19 app? This free resource will come in handy Saturday night as you travel home from Atlanta.
Live Alert 19 offers many great features, including the interactive radar which appears when you first open the app.
Be sure to change your location to Atlanta, Georgia to ensure you are getting an accurate forecast and radar image.
Download Live Alert 19 for free to our iPhone, Android or tablet by clicking here.
Click here to read our coverage of the 2016 Peach Bowl.