This is an archived article and the information in the article may be outdated. Please look at the time stamp on the story to see when it was last updated.
The tranquil and dry conditions continue for the next few days, which means a gradual warm up is in store both in the early mornings as well as the afternoons!
In the short term, a light northerly breeze will continue to blow into the Valley overnight, which means a quick cool down back to the mid-to-upper 30s is in store once again Monday morning.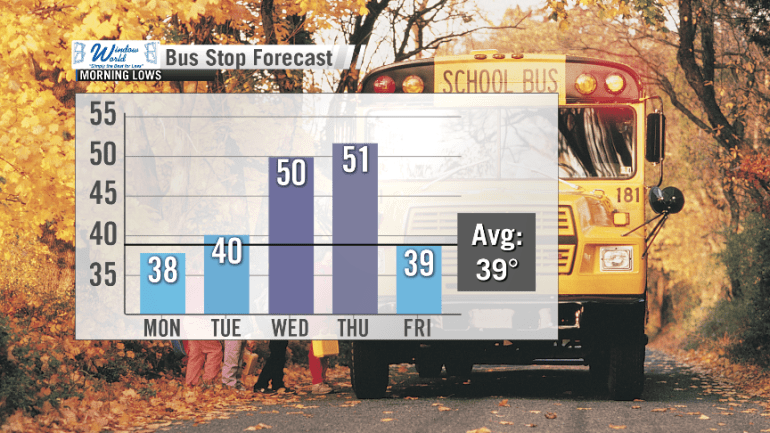 A few of us will have to defrost the windshield before heading off to school or work, since patchy frost is expected especially in the usual cold spots of the Valley.
By Monday afternoon, it will feel quite mild for much of the Valley as daytime temperatures climb back into the mid-to-upper 60s.
The gradual warm up will send temperatures into the low 70s late this week before another cold front moves in to bring us back into the upper 50s/low 60s for the first weekend of December.
Why the warm up? While the first week of November featured abnormally warm temperatures, the second through third weeks of November felt seasonably cold due to a big surge of arctic air pushing south into the Valley.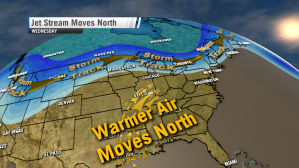 Over the weekend, the truly arctic air has moved back up to the north, and it will remain 'trapped' there by our current weather pattern into this week.
This allows warm southerly air to build back into the Valley over the next few days. Highs will bump up above average through Thursday.
Our next cold front arrives just in time for the start of December. Even the air behind this front won't bring arctic air back down though. It will, however knock high temperatures back into the 50s by Friday.
When does the mild weather pattern break? Probably not until at least the second week of December. Until then we'll get more slow warm ups followed by slight cool downs every 5-7 days.
Few chances for rain: Huntsville has officially picked up 49.08 inches of rain in 2017, putting us about 1.48 inches above our 30 year average. These numbers can be misleading though, because most of this rain fell over a month ago, so it's still been too long since our soils had a good soaking. Since November began Huntsville has only received .85 inches of rain. An 'average' November sees 4.94 inches.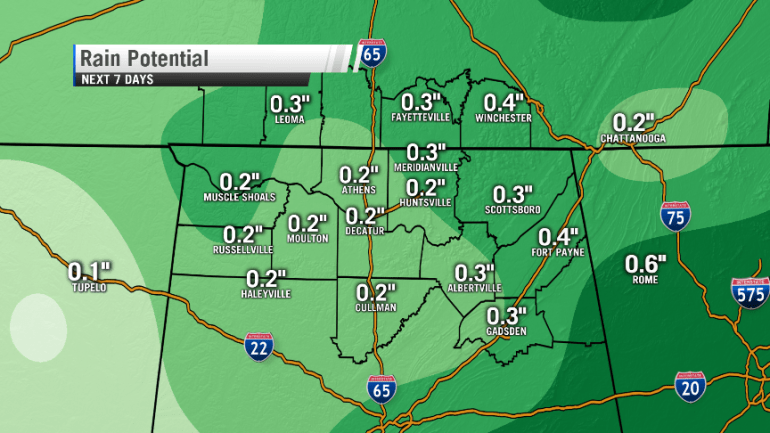 We don't see any clear chance for a major rain in the next 2 weeks. Our next chance of some rain comes this Wednesday and Thursday as our next cold front moves through. This front looks to drop around .5 inches across the Valley, while we need at least 1″ of rain per week at this point in the year.