This is an archived article and the information in the article may be outdated. Please look at the time stamp on the story to see when it was last updated.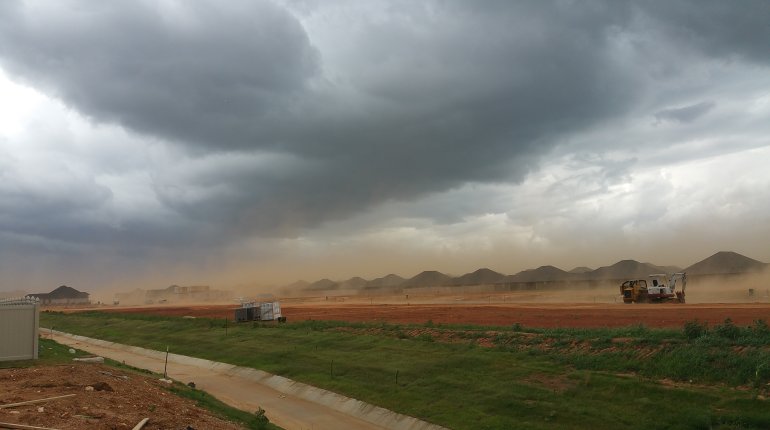 HUNTSVILLE, Ala. – Wind gusts between 40 and 60 miles per hour kicked up several dust storms across north Alabama Thursday afternoon.
Several WHNT News 19 viewers caught the clouds of blowing dust on video.
Rick Chandler shared video of a large cloud of dust blowing across Zierdt Road near Gate 7 of Redstone Arsenal. This is near the intersection of Zierdt Road and Martin Road. The dust is coming from the construction site of a new Publix.
Dust from freshly-plowed fields was easily picked up by the high wind gusts.
Roger Jones shared video of clouds of dust streaming across Alabama Highway 20 Thursday afternoon.
The National Weather Service determined some of the highest wind gusts in north Alabama were at least 60 miles per hour.
Brian Martin shared video which shows how powerful and loud the high wind gusts were.
Severe wind gusts also knocked down trees, large branches, and power lines.
More than 20,000 people lost power during Thursday's storms.