This is an archived article and the information in the article may be outdated. Please look at the time stamp on the story to see when it was last updated.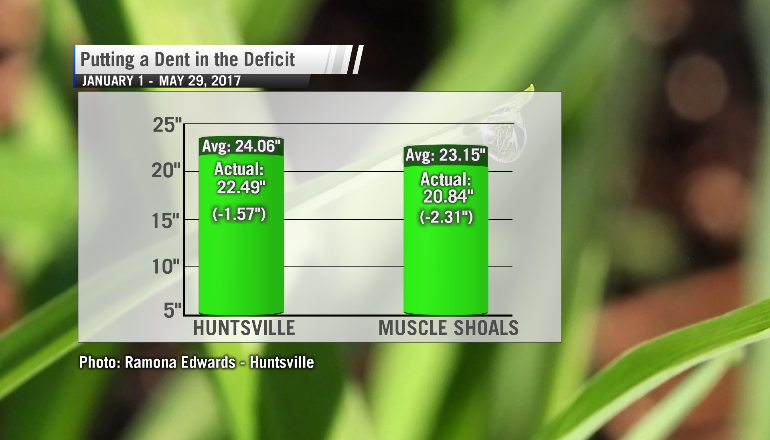 Huntsville has picked up 4.32 inches of rain in the last 10 days alone and more rain is still to come. You might be ready for more sunshine, but we still need the rain.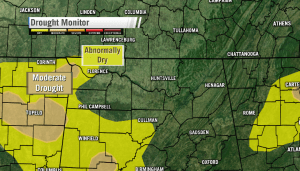 Despite the soggy conditions Huntsville is still facing a rainfall deficit of 1.57 inches since the beginning of the year. Don't forget we ended 2016 nearly 10 inches below our average yearly rainfall total. Due to this extreme deficit, it's been tough to chip away at the drought from 2016. Fortunately, April and May's soaking rains have helped us out. We're now looking at minimal drought conditions in western Alabama.
Since we're still recovering from last year's drought and we still have a bit of a deficit, it's important for us to keep up with rainfall totals. It doesn't look like that will be a problem, at least for the next week.
A very humid airmass is still in place, and a frontal boundary which will stall out over Central Alabama, will work to keep scattered showers and storms in the forecast. This frontal boundary will struggle to move towards the south until our next cold front moves in to help usher in drier air. This unsettled pattern will aid the chance of a few scattered storms each afternoon this week. A better chance for storms will likely come in Friday and Saturday as the our next front moves in. At this time, it doesn't look like we'll really dry out until next week.
Although most of the showers this week will be hit or miss, the consistent rain chances will still add up! We could be looking at another 1-2 inches of rain over the next seven days.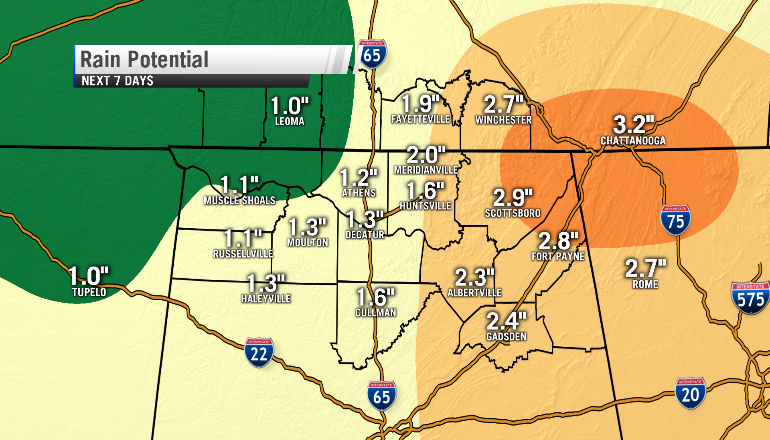 Browse through the following tools to help you dodge the rain this week!