This is an archived article and the information in the article may be outdated. Please look at the time stamp on the story to see when it was last updated.
It's getting colder! After a weekend with near-constant temperatures in the low 40s, northerly winds are transporting colder air into the region and temperatures have dropped into the 30s.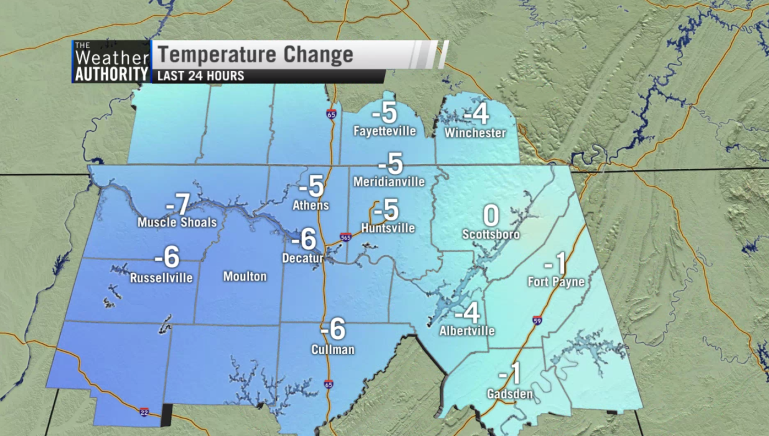 Misty, humid air is still in place over the Tennessee Valley, which means that in time, some of that mist/light rain may transfer over into a wintry mix and eventually into all snow showers.
We are not anticipating anything more than minor accumulations on grassy surfaces or windshields since both moisture and cold air will be limiting factors: The "juiciest" of the air is well to the east of our region, and the coldest of the air has yet to arrive.
We are also not anticipating issues with roadways freezing overnight into Monday morning. While air temperatures will gradually fall into the mid 30s, the ground temperatures will remain warm enough that any water settling into the roads should remain liquid. This trend is different for bridges and overpasses, so remain vigilant for any areas that tend to get slick sooner compared to others.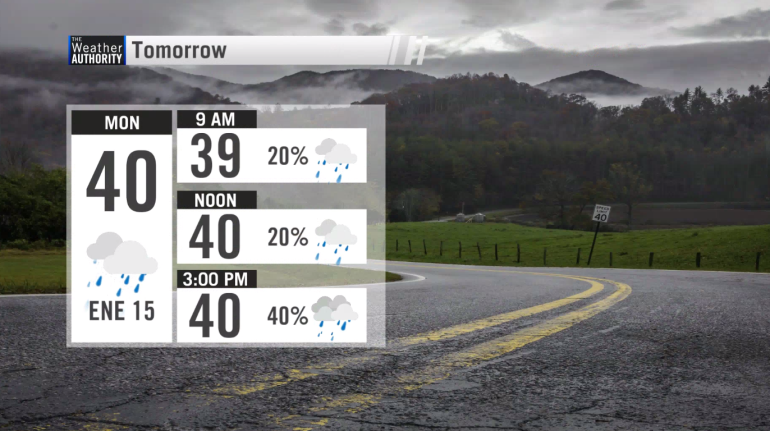 FINALLY drier and warmer Tuesday and Wednesday
Warmer temperature lovers, rejoice: We will see the sun return Tuesday and a change in the wind will bring temperatures back into the 50s Wednesday through Friday!
The dry weather will be short lived as our next heavy rain maker quickly returns before next weekend.
More unsettled weather ahead: Next week brings some more challenging weather, but instead of snow, this time it's rain and some topsy-turvy temperatures. Tuesday looks sunny and cool with a morning freeze; clouds thicken Wednesday as temperatures make a run for the upper 50s, and some rain is coming Wednesday night through Thursday. We'll dry out again for a little while Thursday afternoon ahead of the next system that could bring more heavy rain and some thunderstorms on Friday. Click here to read more information regarding this in our WHNT News 19 forecast discussion.