The National Weather Service in Huntsville just posted a Winter Weather Advisory until 10 PM for Colbert, Franklin, Lawrence and Lauderdale Counties. It goes to 1 AM for Franklin TN, Lincoln, Moore, Cullman, DeKalb, Jackson, Limestone, Madison, Marshall and Morgan Counties.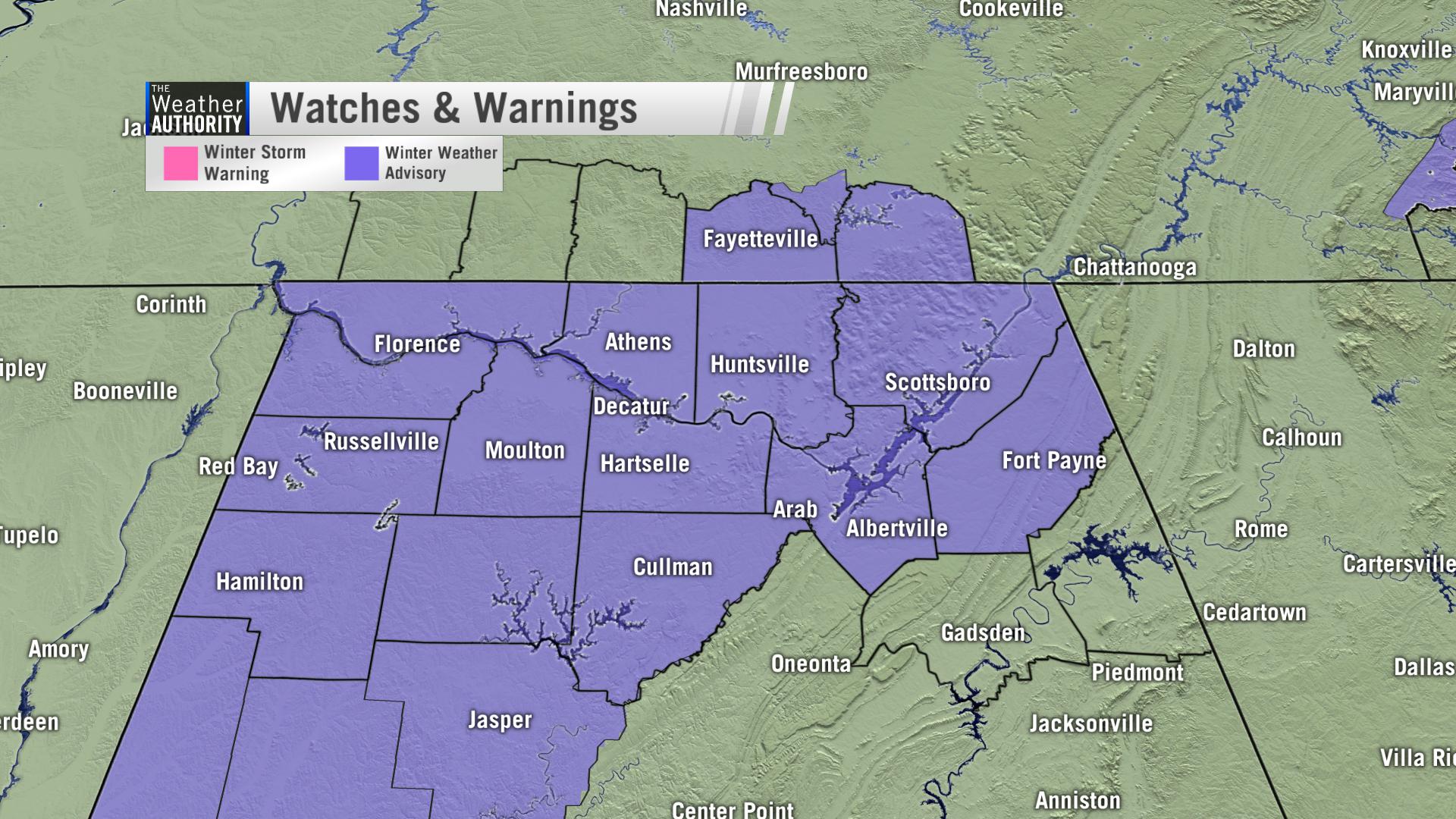 As of 7:10 PM, one last band of snow and sleet was moving out of Mississippi into northwestern Alabama.  The additional sleet and snow bring 1/2″ to 1″ of snow on top of what we already have.
7 PM reports:
2.5″ in Sewanee, Tenn.
1.5″ in North Huntsville
0.3″ (official through 5 PM) at Huntsville International
This will end up being the biggest snow in Huntsville since March 2015, but it's still a relatively small event for most of North Alabama.
Icy conditions tonight: Temperatures will fall into the 20s as the sky clears overnight, and that will make for some dangerous travel on roads that can't dry before they freeze.
Here's a good rule of thumb:
If the road is usually wet the morning after a heavy rain (from runoff, natural springs, etc.), expect it to be icy. If you see slush on the roads at 10-11 PM, expect it to still be there early Wednesday.
Temperatures will rise to the 40s by midday Wednesday, and a full dose of sunshine will thaw whatever ice may be left by 9-10 am.