This is an archived article and the information in the article may be outdated. Please look at the time stamp on the story to see when it was last updated.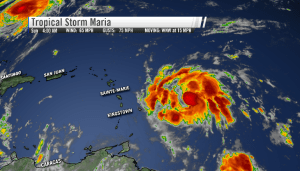 Tropical Storm Maria developed in the Atlantic, just east of the Lesser Antilles, Saturday evening. Maria is expected to continue strengthening, possibly becoming a hurricane by Sunday evening.
Maria will track to the west, heading straight for the Leeward Islands early this week. Maria could also move over the Greater Antilles by the middle of the week. These islands are still recovering from Hurricane Irma, which hit just over a week ago.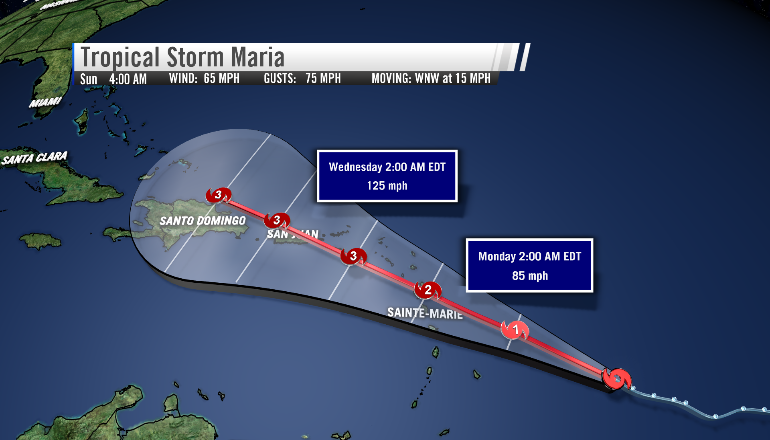 It is still too early to determine if Maria could impact the mainland US, but we'll be keeping a close eye on the storm as it moves closer to the Caribbean.
Maria is not the only storm in the Atlantic though.
Hurricane Jose: Jose is still off the east coast, now moving to the north. Jose will likely  pass close to the northeastern coast, but stay offshore. That will bring rough surf from the Mid-Atlantic coast northward. Jose then moves off to sea by the end of next week.
Tropical Storm Lee: Finally, we have Tropical Storm Lee farther off in the Atlantic. Lee is not expected to impact land. The storm will be moving into an area of higher wind shear, which will keep it from strengthening. In fact, Lee will likely fall apart next week, still well off out in the Atlantic.