This is an archived article and the information in the article may be outdated. Please look at the time stamp on the story to see when it was last updated.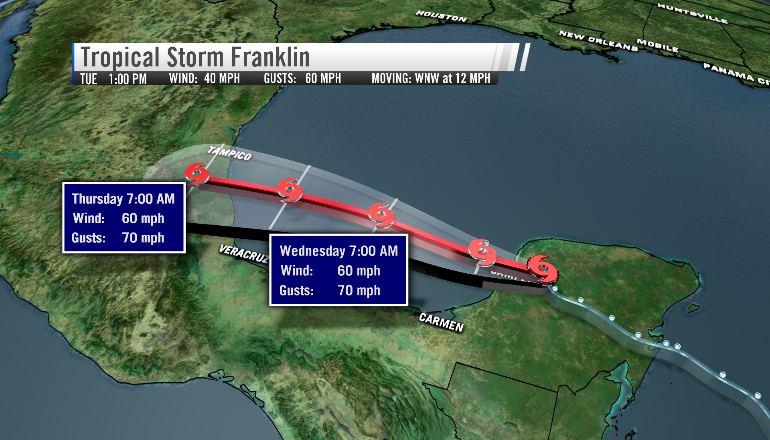 Tropical Storm Franklin made landfall late Monday night over the Yucatan Peninsula. The storm isn't expected to weaken much before it moves back over water through the Bay of Campeche. Once the storm moves inland again over the eastern coast of Mexico it will weaken much more quickly.
Here in the Tennessee Valley we haven't been directly impacted by Tropical Storm Franklin. It did indirectly affect us by helping to push in more tropical moisture, which fueled the rainy start our work week.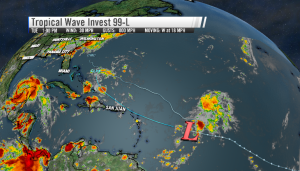 We're tracking another tropical system that could also bring an indirect impact to the Tennessee Valley by next week.
This next system is expected to approach the east coast by early next week. How strong it could become, or where exactly it would track is still very uncertain. We do know however that anytime an area of low pressure sets up off the eastern seaboard it can mean dry weather for us.
That's because air flows counterclockwise around low pressure, while it flows clockwise around high pressure. If we have low pressure to our east and high pressure to our west it can streamline a northerly flow right into the Valley.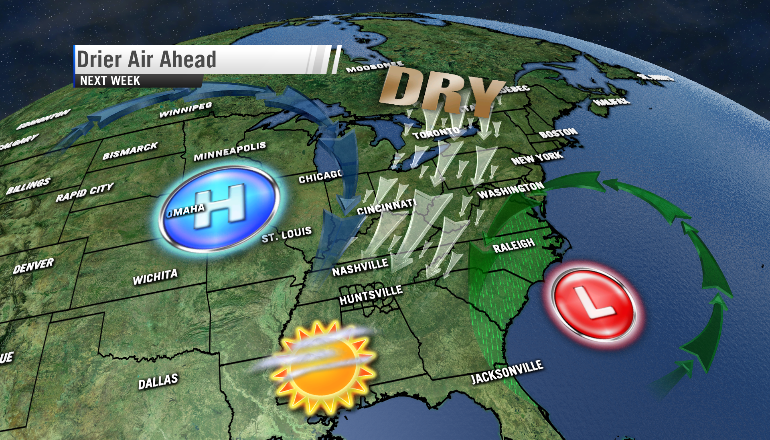 That would mean drier and cooler air in the forecast next week! Once we get a better idea of how exactly this tropical system could track we'll be able to know when exactly drier air could return.
Stay tuned over the next few days and check the latest forecast here!