This is an archived article and the information in the article may be outdated. Please look at the time stamp on the story to see when it was last updated.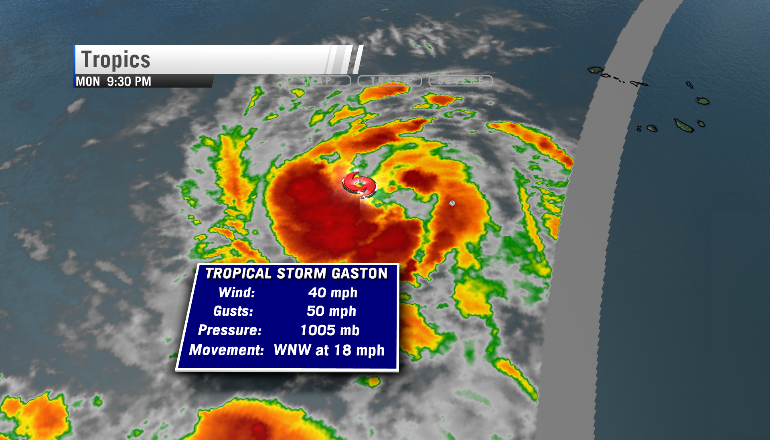 As of 8 p.m. EDT, tropical depression seven exhibited maximum sustained wind speeds of 40 mph, prompting the National Hurricane Center in Miami to classify the system as Tropical Storm Gaston.
Gaston is expected to move towards the north-northwest into a favorable area of low wind shear as well as warm ocean waters over the next few days.
As a result, Tropical Storm Gaston is expected to strengthen into a hurricane between now and Wednesday.
Gaston is located in the open waters of the Atlantic Ocean, and it is expected to remain far from any land areas through the weekend.