This is an archived article and the information in the article may be outdated. Please look at the time stamp on the story to see when it was last updated.
Have you noticed a bright 'dot' near the Moon over the past few nights?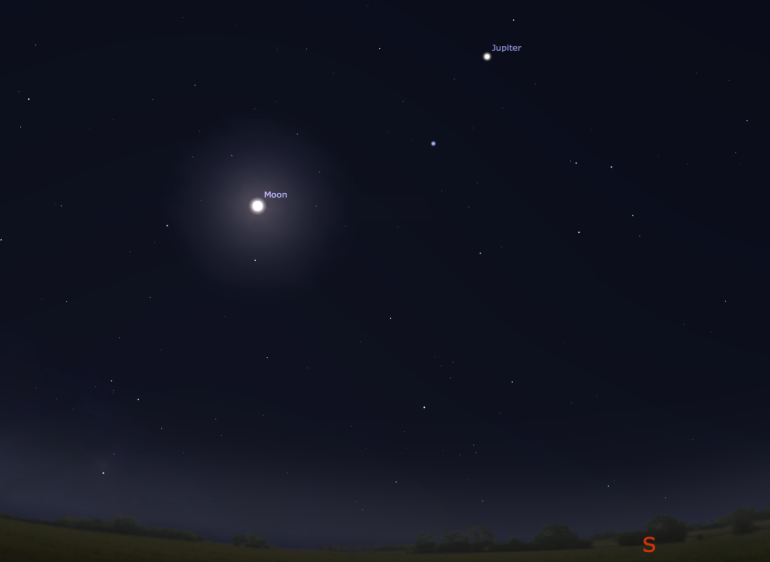 That big, bright Moon may be stealing the show in the sky for the next few nights, but if you look carefully, you will see a bright planet nearby.  Tuesday night it was running ahead of (or to the right of) the Moon as it tracks across the sky.
That's Jupiter running ahead of the Moon.  It's very bright this time of year and a neat thing to watch in the night sky.
By the way, the Full Moon Wednesday evening has three different names: 'Flower Moon, Planting Moon, and Milk Moon.'
Looking for the forecast? It's always online and in detailed form at WHNT.com/Weather and in the "Daily Forecast" section on Live Alert 19!