This is an archived article and the information in the article may be outdated. Please look at the time stamp on the story to see when it was last updated.
Heading into the unofficial start of summer, temperatures will soar into the mid to upper 90s for the Memorial Day Weekend.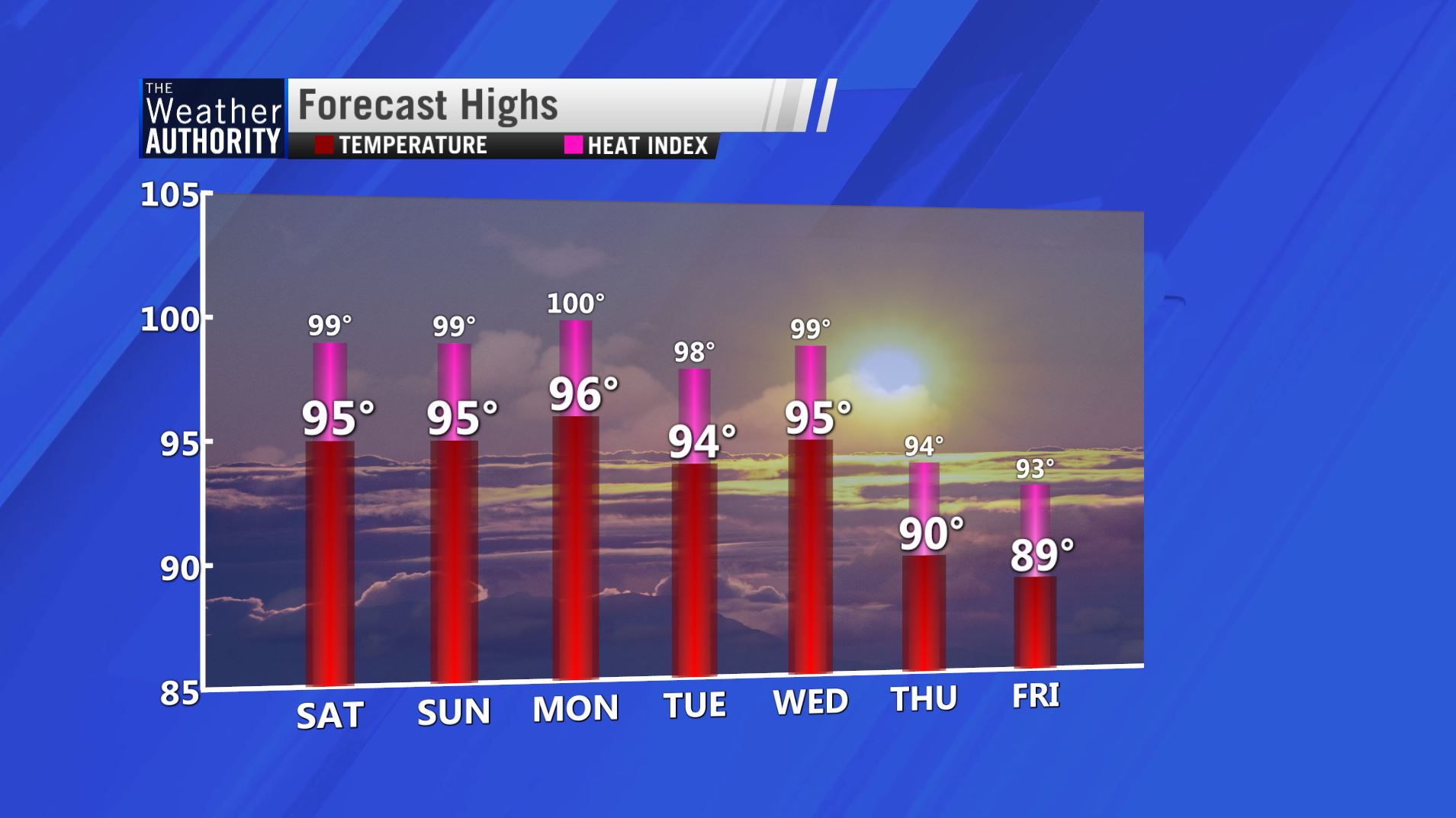 Many swimming pools — including those at Point Mallard Water Park — will open up on Saturday for the first time this season, and hopping in the water is a great way to cool off during the hottest temperatures of the season.
As we head into the summer, you'll hear terms like "Heat Advisory", "Heat Index" and "Heat Wave", all of which have specific criteria based on geography/region.
According to the National Weather Service in Huntsville:
Heat Advisories are issued for the Tennessee Valley by the NWS when actual air temperatures of 103-104ºF are in the forecast, OR the Heat Index reaches 105-109ºF (the Heat Index factors in the humidity along with the temperatures)
Heat Advisories can also be issued when overnight lows exceed 75ºF
Heat Waves are dependent on the average daytime high (9ºF or more than the average high) — in our case, the average high for the next 7 days is roughly 84 degrees. We are forecasting daytime highs in the 92-95 degree territory, which means we may experience a heat wave Saturday through next Tuesday.
Why is it so hot for so long? Heat of this duration is usually caused by high pressure, also known as a "death ridge" that remains parked over southeast Georgia. As surface air flows clockwise around the high, warm and humid air is pulled into the Tennessee Valley — but the high also prevents clouds and storms from approaching the region.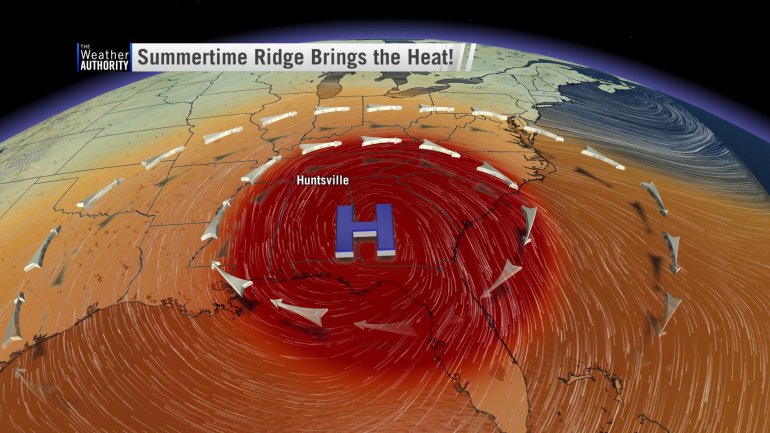 Meanwhile, the high acts as a "ridge" or "dome", where air rises around the ridge before sinking in the center of the dome. This sinking motion causes air to compress against the surface of the ground — and compressed air heats up, a property that is well known in thermodynamics (anyone who works with pistons is familiar with this concept).
As a result, partly cloudy skies and strong sunshine allow temperatures to climb into the mid-to-upper 90s with very little chance of a rain shower. The "death" part of the phrase "death ridge" means the dome of high pressure kills any chance of strong thunderstorms from forming in the afternoons.
Now  that you know the science behind the heat wave, go jump in a pool and cool off!