This is an archived article and the information in the article may be outdated. Please look at the time stamp on the story to see when it was last updated.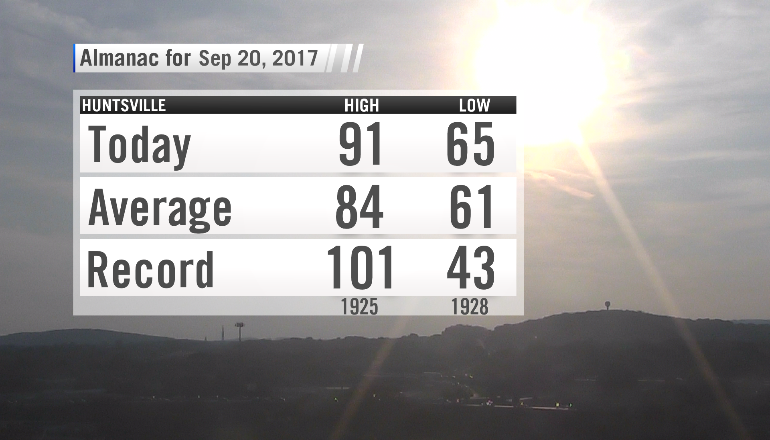 It's hard to believe that Fall starts on Friday when we've had highs near 90°F all week. The recent push of summer heat has felt especially jarring since many of us have already worn our coats this month. In fact, we started September with highs the 70s and lows in the upper 50s!
So which part of September is more indicative of the fall season ahead; the below average first half or the sweltering second half? Probably neither. We don't expect an extremely cool or extremely hot fall season. A close-to-average fall season is more likely, which means we'll see some warm spells and some cool spells.
The Climate Prediction Center gives the Tennessee Valley a 33% chance of above average temperatures over the next 3 months. One sign that we could stay warm is the potential development of a La Niña. Here in Alabama we tend to see warmer winter weather during  La Niña years.
We'll officially start Fall on Friday at 3:02 with temperatures still above average, but that doesn't mean the season ahead will be hot too. You should be able to break out your fall gear again in about 7-10 days!