This is an archived article and the information in the article may be outdated. Please look at the time stamp on the story to see when it was last updated.
Our first frost advisory of the season was issued Monday morning, and a lot of us walked outside to ice crystals stuck to our grass, windows, and cars for the first time this fall! Plenty of Huntsville communities got their first frost, but Huntsville didn't *quite* make it to the freezing mark officially. Huntsville International recorded 36°F as the low Monday morning.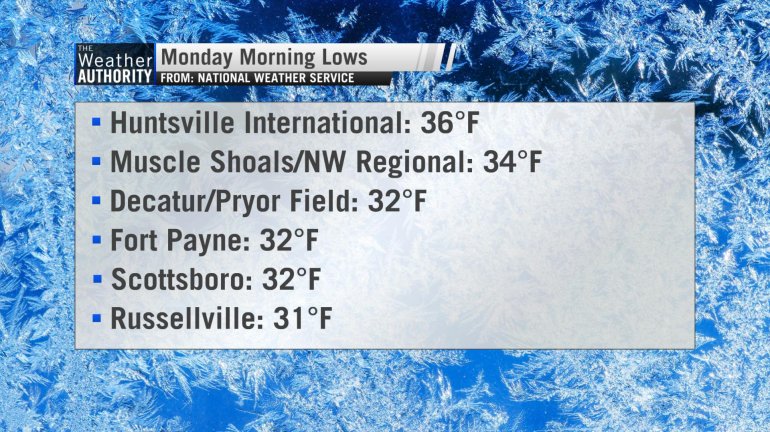 Many other communities did make it to the freezing mark though! Decatur, Fort Payne, Scottsboro, and Russellville all recorded their first light freezes of the season. That puts us right on target for this time of year, as our average first freeze typically occurs between October 20th and November 10th.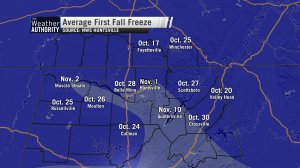 Huntsville's average first freeze typically arrives a littler later than the surrounding rural communities, but it could be coming soon! Our next shot at seeing a freeze will arrive 'right on schedule', at the very end of October.
For context: The range of dates for our first freeze is pretty wide. A freeze within a week of the average is still considered normal. You have to get about 3 weeks away from the average to close in on the records. The record earliest freeze over Huntsville is November 9th (set in 2000), and the latest first freeze on record is December 5th (set in 1978).
If you snap any photos from your first frost of the season share them with us using the 'submit' button below!