This is an archived article and the information in the article may be outdated. Please look at the time stamp on the story to see when it was last updated.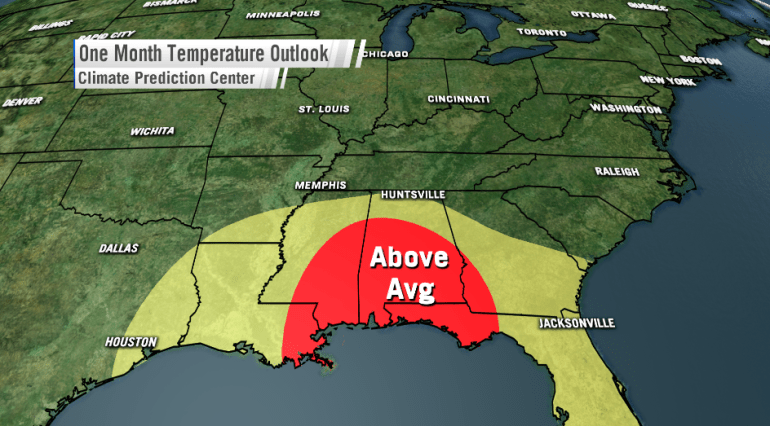 If you're ready for fall to get underway, you'll likely have a while longer to wait.
Although astronomical fall begins on September 22nd with the fall equinox, meteorological fall will begin on September 1st. That means meteorological summer, which includes the months of June, July, and August, is coming to a close. The entire season has consistently seen above average temperatures. Since June 1st, afternoon highs warmed above average 68 days out of the last 88.  Huntsville also felt the second highest average minimum temperature on record.  It doesn't look like this trend will be ending soon.
The Climate Prediction Center's outlook for the month of September depicts a good chance that next month could be warmer than average too. Our current weather pattern looks like it will hold into the end of the week, so the extended forecast is still featuring highs to start September in the mid 90s.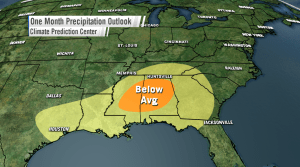 As for rainfall, the last three months have seen near average totals, but it hasn't been enough to catch up with the deficit formed in the first half of the year. Since June 1st Huntsville has picked up 14.20 inches; not far off from the average of 11.51 inches. Even with this rain though, the Rocket City is still facing a deficit of 3.49 inches for the year as a whole and the precipitation outlook for September is depicting below average totals too.
Keep in mind, these are outlooks not forecasts. We'll have to wait and see what the next month will have in store, but until then you'll want to be ready to face the heat this coming week!