This is an archived article and the information in the article may be outdated. Please look at the time stamp on the story to see when it was last updated.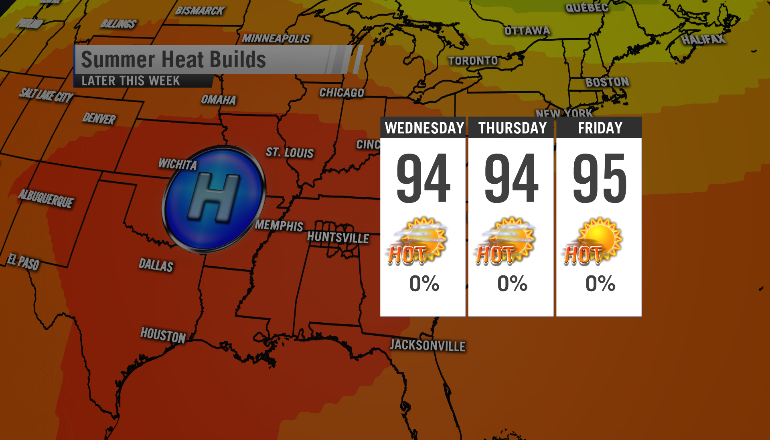 HUNTSVILLE, Ala. – The upper ridge that has brought blistering and record-breaking heat to the Desert Southwest in the past few weeks begins to migrate further east later this week.
Let's be clear: we are not talking record setting temperatures here, but some of the hottest weather of the year may build in for the second half of next week.
Huntsville and Muscle Shoals have both hit 95 degrees, and we may do that again this week.
Humidity levels remain high, so it will feel hotter than 100 degrees almost every afternoon through at least next weekend.
With the upper ridge in place overhead, rain will be very hard to come by. High pressure systems create a sinking motion in the atmosphere, making it more difficult for clouds and rain to form.
Click here to read the forecast discussion or watch the video forecast.