This is an archived article and the information in the article may be outdated. Please look at the time stamp on the story to see when it was last updated.
Widespread, soaking rain fell over the Tennessee Valley early this morning, but that first wave of rain has already thinned out. Now we're left with cloudy skies, hit-or-miss showers, and a breezy south wind for the rest of the day.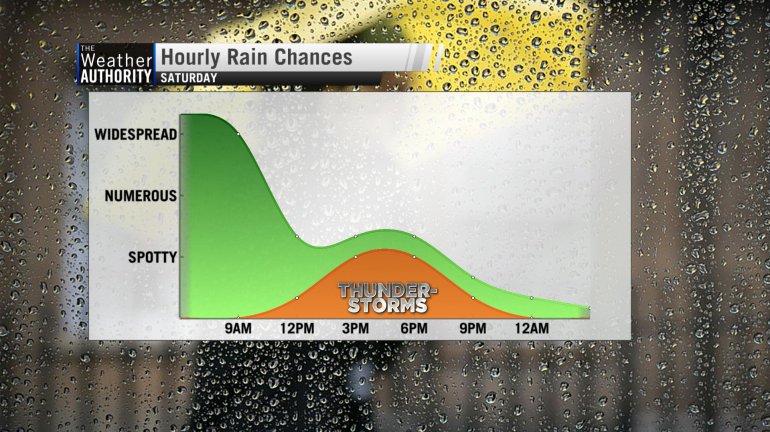 While we do not expect anymore widespread rain, we will still get isolated showers and a few storms. Should a hand full of storms develop in the afternoon, a few of them could turn severe in the expected environment. We want you to know that it's possible; however, the chance of a single storm coming near you is very low: around or below 20 percent between 2PM and 8 PM.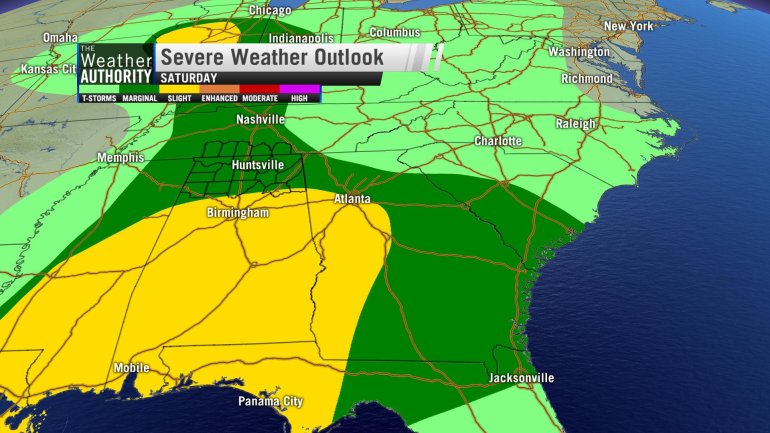 The Storm Prediction Center maintains a MARGINAL RISK for severe storms in North Alabama and Middle Tennessee today and a slight risk in southern Alabama. The Marginal Risk is to address the fact that a severe storm over the Tennessee Valley is possible, even if it isn't likely.
So, how should you go about your day with this information? Go on about your day as planned, but stay aware of the weather. You just need be aware enough that if a severe storm approaches your area that you're not taken completely by surprise.
Any leftover rain or storms will taper off after 8PM as a cold front moves through. Then we'll get to enjoy quieter weather for the second half of the weekend.
Looking for the rest of the forecast? It's always online at WHNT.com/Weather and in the "Daily Forecast" section on Live Alert 19!
-Jason
Connect with me!
Facebook: Jason Simpson's Fan Page
Twitter: @simpsonwhnt