This is an archived article and the information in the article may be outdated. Please look at the time stamp on the story to see when it was last updated.
While temperatures have been slow to cool in the Tennessee Valley this fall, we will eventually see the return of winter's chill later in December and January.
The key word is "eventually".
The reason? Snow and ice are slowly accumulating over Siberia, which serves as a source region for dry, arctic air (see animation below).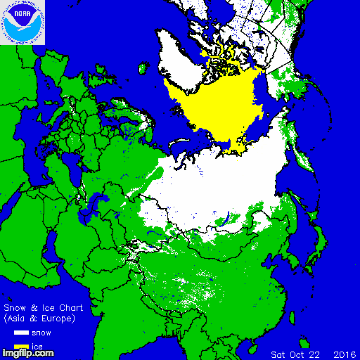 Year-round, the jet stream (which is a ribbon of very fast moving air located 30,000 to 50,000 feet above the ground) circles the globe, driving the weather systems that eventually bring cooler and stormy weather. As the jet stream travels over the Siberian snowpack, it drives the arctic air into Alaska, Canada and the Pacific Northwestern states.
If a bulge in the jet stream develops — known as a trough — then the dry, arctic air surges south into the central and southern portions of the U.S.
One key issue at the moment, though, is that we have not seen a whole lot of large amplitude troughs so far this fall over the central and southern U.S. This has allowed a persistent ridge to dominate the Tennessee Valley's weather pattern, keeping it in a very hot and very dry state.
Another situation to keep in mind is that the American snowpack is also lacking as we finish the first week of November.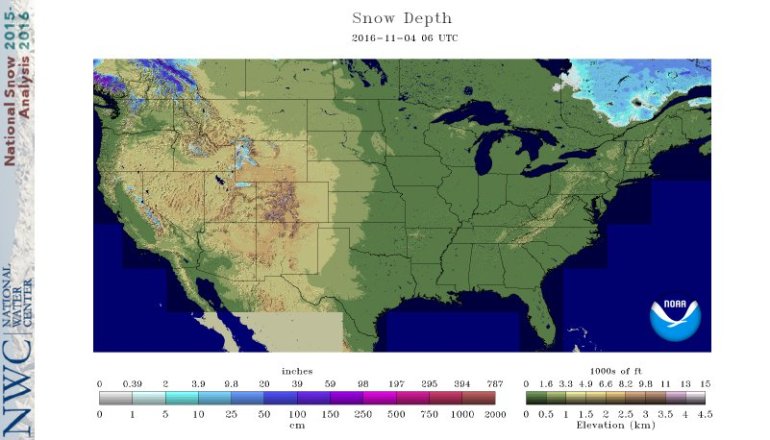 According to the National Operational Hydrologic Remote Sensing Center, less than 1 percent of the contiguous U.S. is covered by snow. In contrast, 2 percent of the region was covered by snow in October.
Since the U.S. snowpack is rather lacking at the moment, this is going to allow any cold air masses that travel over the land to moderate rather quickly, and warm up before arriving in the Southeast. This will continue to affect temperature trends as we head into the winter. It is certainly something we will keep an eye one over the next several months.