This is an archived article and the information in the article may be outdated. Please look at the time stamp on the story to see when it was last updated.
Clear skies will prevail for north Alabama and south middle Tennessee, allowing for a chilly start to Saturday morning!
Expect sunrise temperatures to fall into the upper 30s in cool spots near the Alabama/Tennessee border, low to mid 40s for areas closer to bigger cities. But the chill will be very brief: Once the sun comes up, temperatures will quickly moderate back into the low 70s at lunchtime before reaching the upper 70s in the afternoon.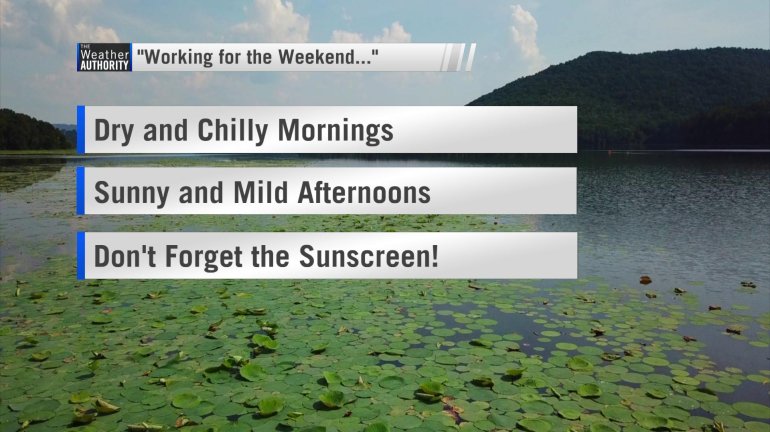 There's only one little 'hiccup' in the weather for the weekend, though: a chance of a brief shower on Sunday. Most of us will stay dry through the middle of next week before the next wave of rainy weather moves in from the west from late Wednesday through next Friday.
Weekend Weather: The upcoming weekend us a huge one for Spring events: Castin' N' Catchin' benefitting Children's of Alabama in Scottsboro and Panoply at Big Spring Park in Downtown Huntsville, and of course the Spring races at Talladega/Geico 500. There's also BBB Shred Day in Huntsville and the Smoke on the Water BBQ competition in Florence. Oh, and Go Havoc! The Huntsville Havoc take on Birmingham in Game One of the SPHL Championship series at the VBC.
Over-all, the weekend looks fantastic: seasonably warm days, comfortable nights, and a fair sky (some clouds, some sun).
We maintain a slim chance of a brief shower on Sunday. Most of Alabama misses out on rain for the entire weekend, but a weak disturbance passing overhead Sunday afternoon and evening could squeeze out a few sprinkles or a few small downpours over North and Central Alabama between 10 AM and 6 PM.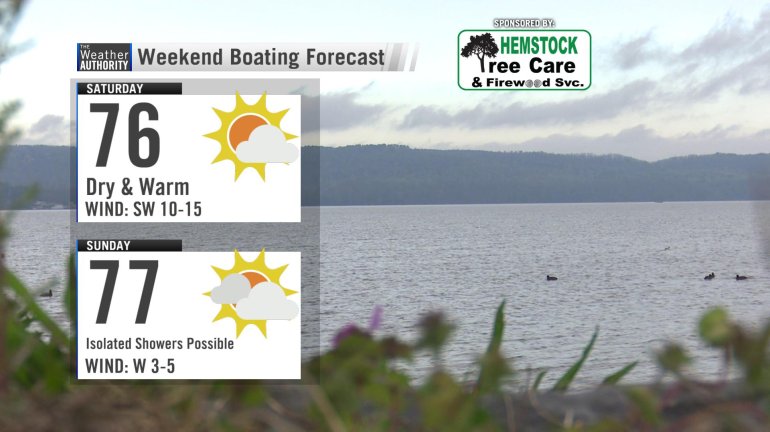 No major storms for now: The literal peak of tornado season in Alabama and Tennessee is here, but things look quiet at the moment! There are no signs of major storminess in the short-term; the chance of showers and storms late next week looks rather benign at this point as well.
Will there be more severe weather threats this Spring? That's almost a certainty. Tornado season doesn't 'end' with the peak in late April and early May; we can get some nasty storms even into early June.
Just because it's quiet now doesn't mean you should get out of severe weather season mode; in other words, it's still time well-spent to keep up with the weather forecast! Something that doesn't look to rough 5-6 days out can end up being more significant than it would seem. We'll keep you posted as always!