This is an archived article and the information in the article may be outdated. Please look at the time stamp on the story to see when it was last updated.
The last weekend of October has already arrived, and the weather will be improving nicely throughout Saturday and Sunday! While you might want to spend more time outside while the weather is nice, we also recommend that you take some time to review your severe weather safety plans. November is the peak of the Tennessee Valley's fall severe weather season and climatology does show a rise in severe storm and tornado activity during the month of November.
Why do we see a rise in storms in the fall? For a similar reason to why we see them in the spring: it's a transition season. During fall the jet stream, which often 'follows' the same path as storm systems, begins to shift south. This translates into more active weather as cool, dry air from the north meets up with the warm, humid air from the Gulf.
Be Prepared: Make sure you have a plan in the case of severe weather and make sure your entire household knows the plan. This includes knowing where to go during severe weather at home, at work, or during a commute.
(MORE: Where To Go During A Tornado Warning)
(MORE: What Makes A Storm Severe)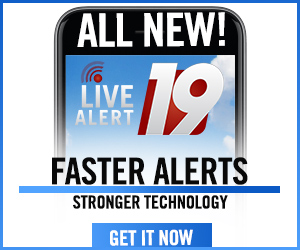 Make sure you have multiple ways to receive alerts. We recommend that you keep a NOAA Weather Radio and that you set up alerts on the Live Alert 19 app.
Once you've designated a safe place to ride out the storm, assemble a safety kit to keep there. Your kit should include a battery powered radio, water, and first aid supplies.
(MORE: What To Include In A Safety Kit)
Be sure to check your forecast regularly so you know when to expect rough weather. Our forecast is updated daily on our discussion page, and we'll bring you even more detailed information regularly on our weather blog.