This is an archived article and the information in the article may be outdated. Please look at the time stamp on the story to see when it was last updated.
A cold front swept through the Tennessee Valley early Sunday morning, bringing some heavy rain and storms. The storms have moved out, but light showers will continue to linger over north Alabama and south Tennessee through late morning Monday.
More Rain? Yes, more rain: Muscle Shoals has now picked up about 10 inches of rain in the month of February. This February will likely have a spot in the top 5 wettest on record for Muscle Shoals. Rainfall totals have not been quite as impressive further east, where we've received just over 5 inches in Huntsville; Huntsville is still about an inch above average for the month.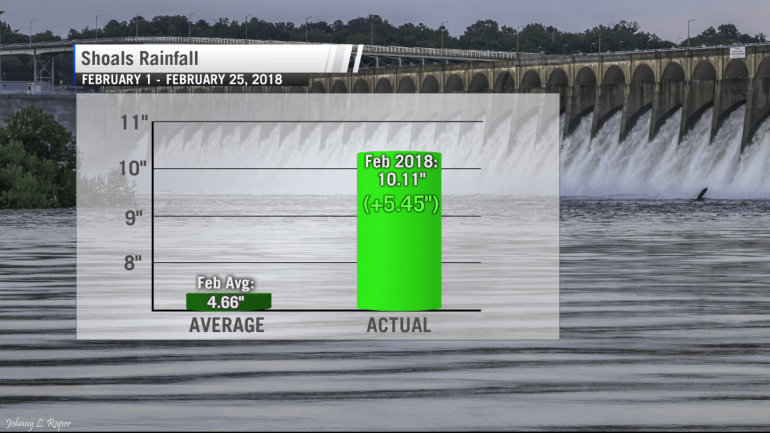 We'll get a nice break from the rain for the beginning of this week. Monday and Tuesday both look to be quite pleasant with partly sunny skies and mild temperatures. Then our next round of heavy rain moves in by Wednesday morning.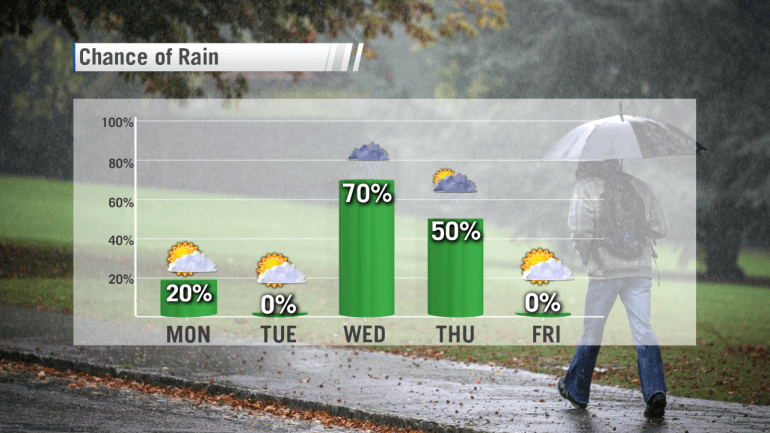 Another frontal system will bring a few rounds of rain Wednesday and Thursday. The rain will become more widespread through Wednesday morning and afternoon, with a rumbles of thunder around too. We could be talking about strong storms again by Wednesday, so check in for updates throughout the week!
Rain chances stay elevated through Thursday morning before dropping off Thursday evening. By the end of the week we're finally dry, but cooler again!