All eyes are on the Gulf of Mexico as Tropical Storm Nestor moves closer to shore.
Nestor began as Potential Tropical Cyclone Sixteen on Thursday, and on Friday afternoon, hurricane hunter reconnaissance determined that a closed center of circulation had been found within the tropical system.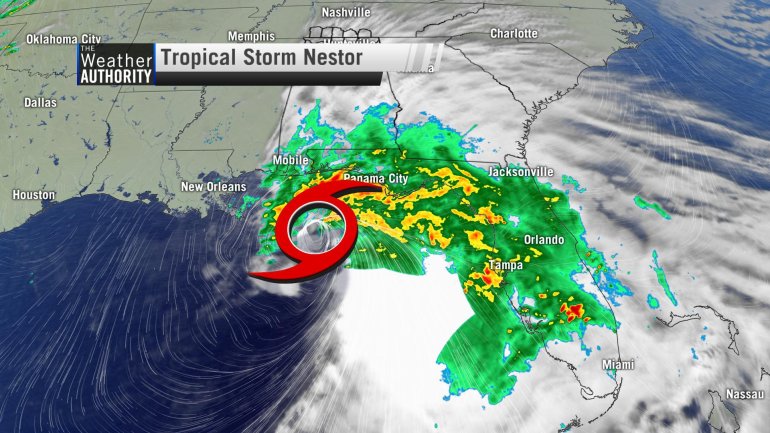 The official track takes it northeast across the Gulf of Mexico and to the Florida Panhandle into the weekend, where it will likely make landfall near Panama City Saturday evening.
Tropical Storm Warnings remain in effect along the Gulf Coast. In north Alabama, clouds will continue to move over the region, however the rain chance will be very minimal on Saturday and Sunday. For more in depth information, check the WHNT News 19 Forecast Discussion page.