This is an archived article and the information in the article may be outdated. Please look at the time stamp on the story to see when it was last updated.
The last school day before Thanksgiving break is always one of my favorite days.  Why?  It's because that's the day Plainview has the Third Grade Thanksgiving Feast!  It's an honor to be invited year after year to talk weather and then enjoy the company of the teachers and students for a big lunch at the DeKalb County Schools Coliseum.
It's not just the food; the kids are awesome (thanks to the parents and teachers, obviously).  We talked about a lot of weather and Earth science in the library before lunch: including some great, thought-provoking questions about earthquakes, tsunamis, tornadoes and hurricanes.  They're sharp in Rainsville.  Watch out for this crew as they get older!  They've got a lot of great things ahead of them.
We also took a LOT of pictures after lunch like this one! Thanks to all of you for such a fun day!
@simpsonwhnt thank you for taking the time for a sweet picture made his day! pic.twitter.com/gsBNUVAsSO

— Sandy Little (@chiefsldy) November 16, 2018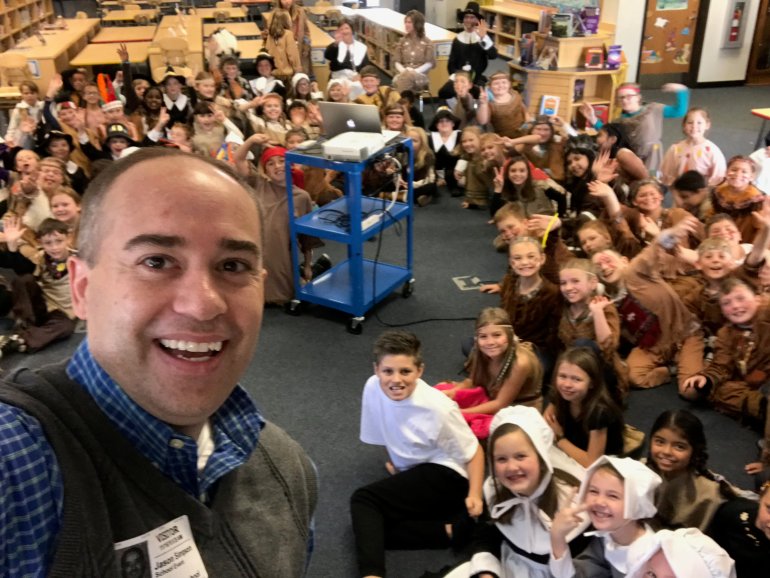 Want Us to Visit Your School? It's fun for us to get out of the office and visit with schools and social groups. Feel free to contact us through the following link (or through my social media contacts below) to set up a time for one of us to visit with your group! WHNT News 19 Request an Anchor.
Looking for the forecast? It's always online at WHNT.com/Weather and in the "Daily Forecast" section on Live Alert 19!
-Jason
Connect with me!
Facebook: Jason Simpson's Fan Page
Twitter: @simpsonwhnt