This is an archived article and the information in the article may be outdated. Please look at the time stamp on the story to see when it was last updated.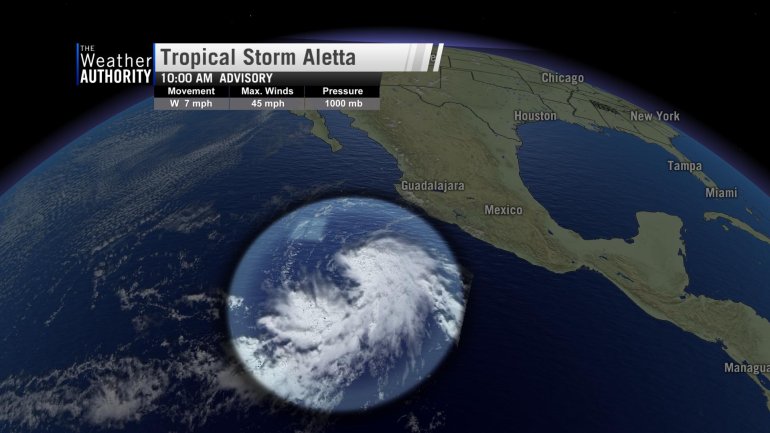 The first named storm of the Eastern Pacific Hurricane season has officially formed. Tropical Storm Aletta developed Wednesday morning off the southwestern coast of Mexico.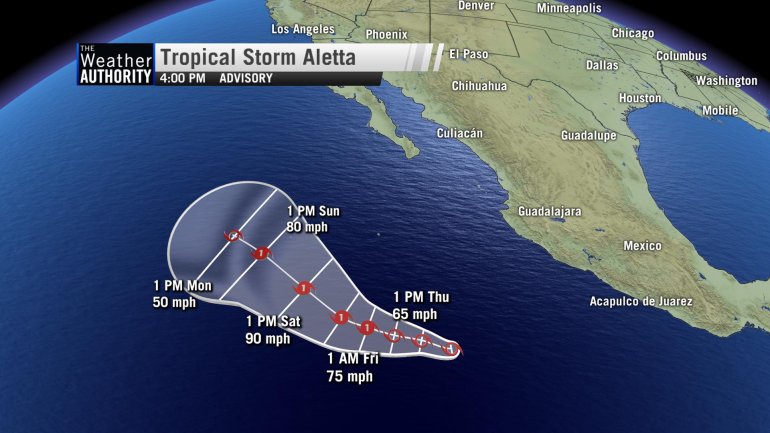 Aletta is currently producing winds of 45 mph and is moving into an area of warm waters and little wind shear – both favorable conditions for tropical development. Aletta could very well become a hurricane by the end of the week. Even as it strengthens it is not expected to directly impact land, but we'll still be keeping a close eye on it.
The Eastern Pacific Hurricane season officially starts on May 15th, while the first named storm on average occurs by June 10th. This puts this season off to a pretty typical start.