This is an archived article and the information in the article may be outdated. Please look at the time stamp on the story to see when it was last updated.
This week features some great weather with some occasional showers and storms in the mix making the forecast a little tricky on a day-to-day basis. A few isolated showers and/or storms are still possible this evening mainly south of the Huntsville area through 8 PM; after that, we're looking dry for tonight and Tuesday.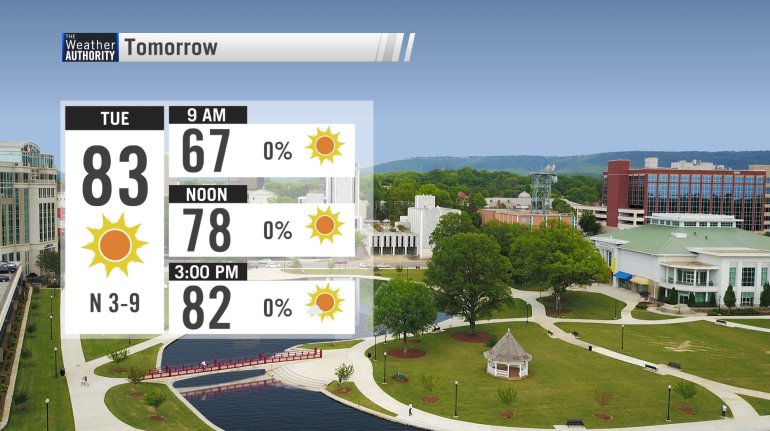 It gets warm this week! Temperatures rise into the lower and middle 80s each day this week in spite of the uptick in showers and storms forecast on Wednesday, Thursday and Friday.
Unevenly spread scattered storms this week: Summer is nearing, and the weather is starting to behave a little bit more like it. That means fewer days with widespread, soaking rain and more days with heat, humidity, and occasional, unevenly-scattered, hit-or-miss showers and thunderstorms.
This week's up-and-down chance of rain factors in two primary ideas: confidence that it rains somewhere in North Alabama and expectations of how widespread that rain will be.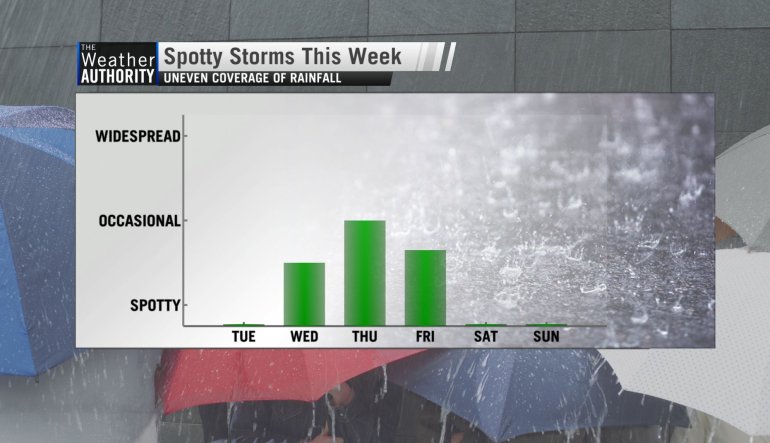 A weak disturbance moving into the region Wednesday sets of some spotty showers, but our best chance of some scattered storms comes up on Thursday (50%) as that feature moves overhead. Showers thin out on Friday, and the weekend looks fantastic for Mother's Day!
Mother's Day Weekend: It rained on both Saturday and Sunday: the thirteenth weekend with rain in 2018. This weekend? We're looking to be in really good shape for Mother's Day! Expect the hottest weather of the season so far: upper 80s with a fair sky and thicker humidity than we're used to.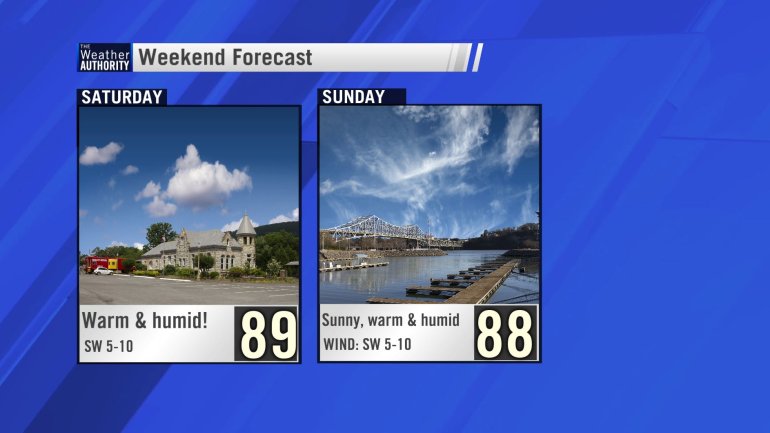 Unsettled next week: The summertime storm set-up really cranks up next week. Each day features warm, humid air (borderline 'muggy') with a chance of some scattered showers and storms each day.
Sometimes summer storms will end up being some of the worst weather you'll see all year, so be on your toes as we enter this season. If one of these locally-heavy storms develops nearby, it can go from hot and sunny to a torrential downpour with strong winds and intense lightning in a matter of minutes.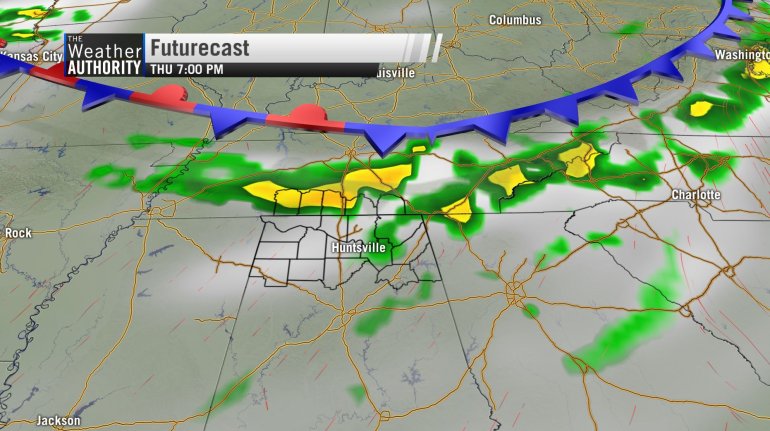 Track showers and storms with WHNT.com's Interactive Radar or swipe over to the radar feature on Live Alert 19!
Need some specifics about the weekend or next week? They're always online at WHNT.com/Weather and in the "Daily Forecast" section on Live Alert 19!
-Jason
Connect with me!
Facebook: Jason Simpson's Fan Page
Twitter: @simpsonwhnt