This is an archived article and the information in the article may be outdated. Please look at the time stamp on the story to see when it was last updated.
MCCALLA, Ala. (WHNT) - The National Weather Service in Birmingham surveyed two tornado paths in central Alabama following Tuesday night's round of storms.
The first tornado occurred in far southwestern Jefferson County, near the intersection of I-59/20 and I-459. This tornado has been rated EF-2 and packed max winds of between 120 and 125 miles per hour.
The tornado touched down near McAdory High School just before 5:45 p.m. Tuesday. The tornado strengthened as it moved toward the Bent Brook neighborhood, where six homes were destroyed and six others sustained significant damage.
Debris was detected on radar not long after the intense rotation developed. The product shown below, known as correlation coefficient (CC), shows how similar or dissimilar objects are in the atmosphere. The lower values (blues) indicate where many objects of different shapes and sizes-- in this case debris-- are located. Since we know a tornado is a rapidly rotating column of rising air, it is picking up debris and lifting it into the atmosphere.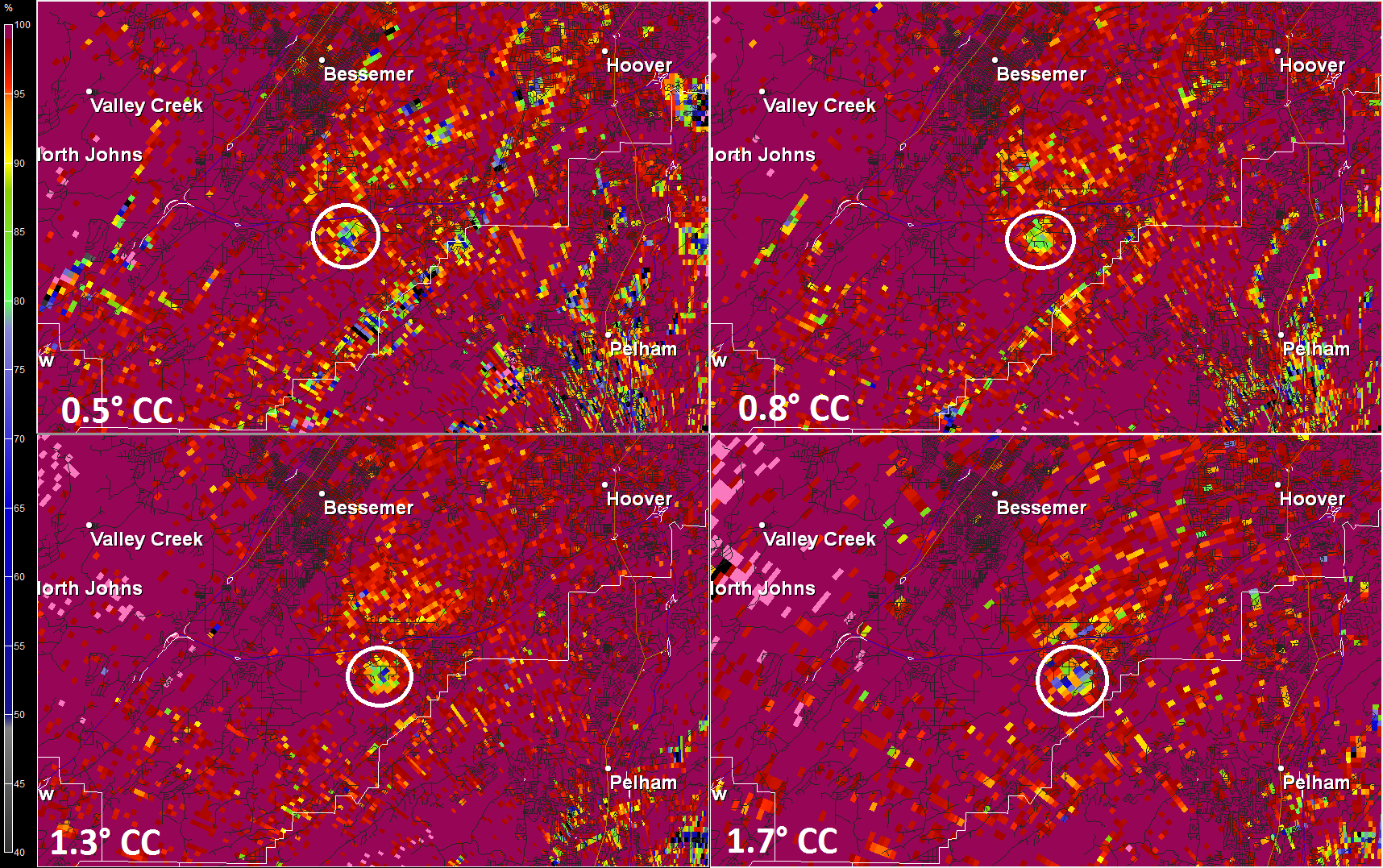 Four people were injured in this tornado.
The second tornado in central Alabama touched down in Talladega County, near the Old Rock House. This tornado lasted three minutes and had max winds of 80 miles per hour. No injuries were reported with this tornado, but several homes were damaged and numerous trees were either uprooted or snapped.
Read the official damage survey from the National Weather Service here.