This is an archived article and the information in the article may be outdated. Please look at the time stamp on the story to see when it was last updated.
(CNN) — T.S. Eliot may have been onto something with the line, "April is the cruellest month."
There's Tax Day. And then there are days like this weekend, with more than a dozen states from the Plains to the mid-Atlantic under frost or freeze warnings through Sunday.
That means frost conditions for more than 78 million people whose calendars tell them it's springtime.
From the Great Lakes to the mid-Atlantic, temperatures the weekend before Tax Day are expected to be 15 to 25 degrees below average.
"Winter is back and it struck hard!," reported CNN affiliate WTOL in Toledo, Ohio. "Officially the greatest April snowstorm in over 50 years!"
Toledo got 7.8 inches of snow, the most from an April snow storm since 1957, according to WTOL.
On Saturday night, a record low is possible in Toledo, according to WTOL. The record is 18, set in 1989.
Cleveland and Erie, Pennsylvania, got 4 inches of snow, with more expected.
In the Cleveland area Saturday morning, about 2,300 utility customers experienced power outages, likely due to heavy snow and high winds, reported CNN affiliate WOIO.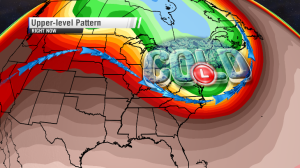 Rounds of snow and winter weather will hit the Northern Great Lakes and parts of the Northeast through the weekend, thanks to lake-effect snow — which occurs when moisture from warmer lake waters mixes with cold air coming from the north, causing more than 2 to 3 inches of snow an hour.
The game between the fair weather Miami Marlins and the Washington Nationals in the nation's capital was postponed due to freezing temperatures as well as snow, rain and later a mix of the two.
At U.S. Cellular Field in Chicago, White Sox team officials said the upper deck was closed because of the accumulation of ice made for unsafe conditions.
Snow removal delayed the opening the ballpark, but the home team eventually defeated the Cleveland Indians 7-3.
In Augusta, Georgia, the scenery will be stunning, as always, but spectators and the golfers may be experiencing the coolest Masters in nearly a decade, with frost delays possible for early tee times Sunday morning.