This is an archived article and the information in the article may be outdated. Please look at the time stamp on the story to see when it was last updated.
We hit 98° in Huntsville for the second straight day Monday. Look for upper 90s this afternoon with another heat advisory. The heat index could reach 109° this afternoon. It doesn't look like the oppressive temperatures are going anywhere with the potential of triple digit heat by the weekend into next week.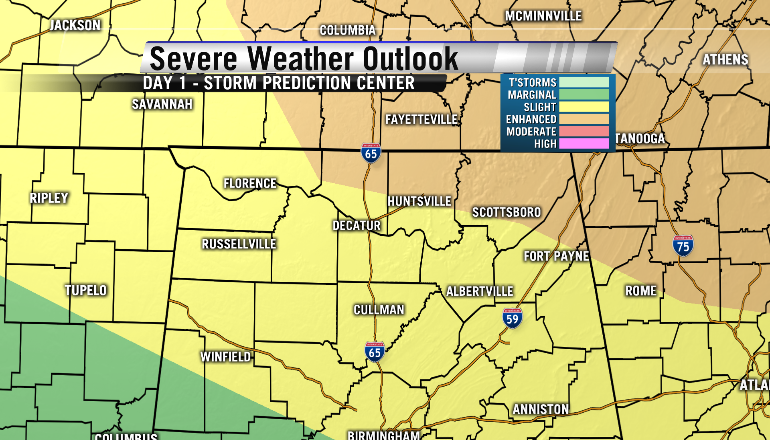 Now to the potential for strong to severe storms.  Disturbances track southeast around a large upper ridge and move across the Tennessee Valley late this afternoon into the overnight. Any storm could produce damaging winds and large hail. Right now the timing could be anywhere from 3pm this afternoon until midnight tonight. Look for storms to form to our northwest, move in southern middle Tennessee, then track southeast into Alabama during this timeframe. Any storm could go severe and drop an inch of rainfall leading to flash flooding. Stay weather aware through the evening especially if you plan to be outdoors. Stay tuned for further updates!
Keep a close watch to the sky this afternoon and evening. Don't be surprised if a severe thunderstorm watch is issued for the Tennessee Valley. Click here for the latest radar image!