This is an archived article and the information in the article may be outdated. Please look at the time stamp on the story to see when it was last updated.
All good things must come to an end, and a stretch of beautiful, sunny, dry days in early May eventually gives way to some rain.  We need that rain; it's just not happening at the most convenient time: a Friday in May.  Let's be clear: it won't rain all day, and what rain we have will be very unevenly distributed.  
A few storms may get stronger than the rest; overachievers could bring some gusty winds over 40 miles per hour, small hail, and frequent, intense lightning.
Should a heavy storm approach Friday, track it with WHNT.com's Interactive Radar or swipe over to the radar feature on Live Alert 19!
Outdoor events like graduations or Relay for Life activities need to be prepared to deal with occasional rain and storms during the day and evening Friday. The Roll Tide Golf Tournament originally scheduled for Friday has been postponed to Friday, May 26. The Relay for Life event scheduled at the Athens Sportsplex has been moved indoors at the Limestone County Event Center.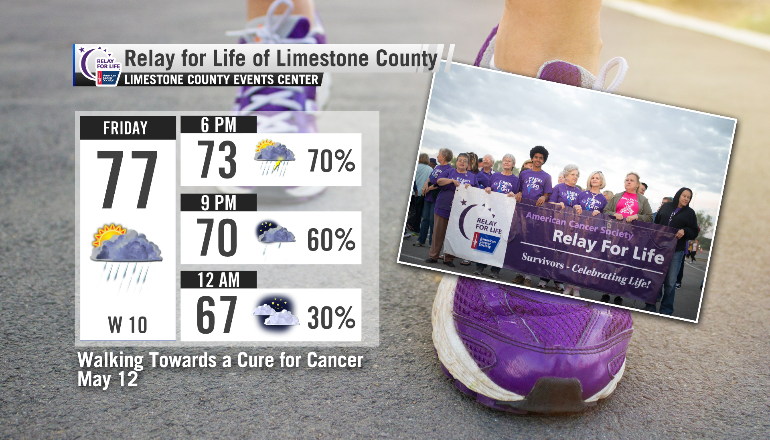 We could use the rain. Huntsville's rainfall deficit for 2017 stands at 3.00" as of Thursday night, and with precious little rain expected next week, every drop counts.
Need some specifics about the weekend or next week? They're always online at WHNT.com/Weather and in the "Daily Forecast" section on Live Alert 19!
-Jason
Connect with me!
Facebook: Jason Simpson's Fan Page
Twitter: @simpsonwhnt