This is an archived article and the information in the article may be outdated. Please look at the time stamp on the story to see when it was last updated.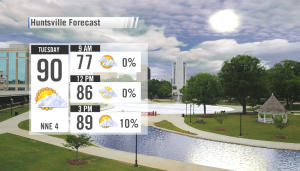 Expect a fair sky, a light wind, and one more comfortable start to the day before the humidity begins cranking up again; temperatures fall into the mid-60s early Tuesday. Tuesday afternoon looks a touch hotter: highs near 90 with a 'feels like' as high as 92-95°F.
First Day of School Wednesday: The summer season does not end until the autumnal equinox on Friday, September 22nd (54 days from Monday); however, summer vacation is rapidly coming to a close! Huntsville City Schools and Madison County Schools begin the 2017-18 calendar year on Wednesday. The weather looks pretty good for a first day of school: a warm, humid morning with more clouds than sun, a quick warm-up to near 90°F by the time school lets out, and only a slim chance of a shower or two in Huntsville/Madison County between 1 PM and 4 PM.
REMINDER!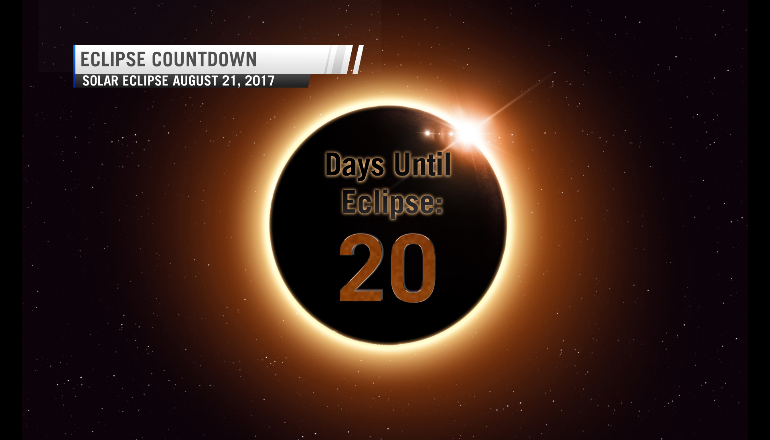 Prospects for rain this week: Some clouds increase Tuesday afternoon, and there is the slightest chance of a few light showers as a weak disturbance moves overhead. That's the only chance of any precipitation at all until some moisture streams northbound on Thursday. Even then, the better chance of rain (20-30%) stays south of Huntsville through Cullman, Blount, Etowah, Cherokee, Marshall and DeKalb Counties.
A cold front moving in on Friday provides the 'kick' needed to convert hot, humid air into more widespread showers and storms. Friday's rainfall coverage looks substantial; most communities getting at least 0.10″ to 0.25″ with a few spots getting more than one full inch.
Most of the rain is gone by Saturday morning; however, a few showers might linger through the first part of the day generally south of the Huntsville-Decatur area.
Need some specifics about the weekend or next week? They're always online at WHNT.com/Weather and in the "Daily Forecast" section on Live Alert 19!
-Jason
Connect with me!
Facebook: Jason Simpson's Fan Page
Twitter: @simpsonwhnt