This is an archived article and the information in the article may be outdated. Please look at the time stamp on the story to see when it was last updated.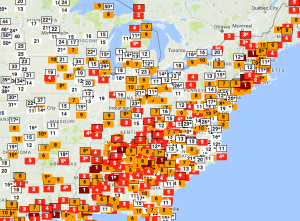 HUNTSVILLE, Ala. – Many are asking, "Where is winter?"
We had a few very cold days in January in north Alabama: the stretch of days between January 6 and January 8 featured highs below freezing.
Despite that bitterly cold weather, warm weather stole the headlines.
Huntsville had at least seven days where the high temperature was at least 20 degrees above average last month. The warmest day of the month was January 14; the high was 76.
January 2017 was the third warmest January on record in Huntsville, according to climate data.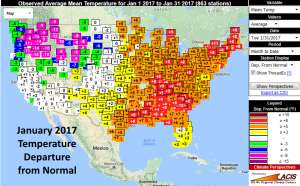 The unusually warm weather was not just happening where we live. At least a dozen states east of the Rocky Mountains logged a top-five warmest January last month. Even a few communities near the Canadian border experienced one of the warmest Januarys on record.
If the first of February is any indication of what is to come for the final full month of winter, expect more warm than cold.
Looking for the forecast discussion? Click here.