This is an archived article and the information in the article may be outdated. Please look at the time stamp on the story to see when it was last updated.
Never heard of an illegal shower before? You never knew the late J.B. Elliott, then. He is an Alabama weather legend from the Birmingham area, and I had the pleasure of his friendship for many years before he passed in 2015. He always had a special way of saying things, and one of my favorites was the 'illegal shower.' That's a quick downpour that develops on a day when you've forecast no rain. It's breaking the rules, right? Might as well flag it!
This was the result:
https://twitter.com/ABravesGirl89/status/1042236559951577088
Sunset peeking through a curtain of rain in Marshall Co. Tuesday evening #valleywx pic.twitter.com/szcdnRhb65

— Jason Simpson (@simpsonwhnt) September 18, 2018
Beautiful reddish sunset rainbow in Arab from Chelsea Young. My old friend the late JB Elliott would have called this an 'illegal shower' because, well, we weren't expecting many (if any) today! #valleywx pic.twitter.com/u4E41v7zAt

— Jason Simpson (@simpsonwhnt) September 18, 2018
And one of my personal favorites…from 'Preacher' in Union Grove: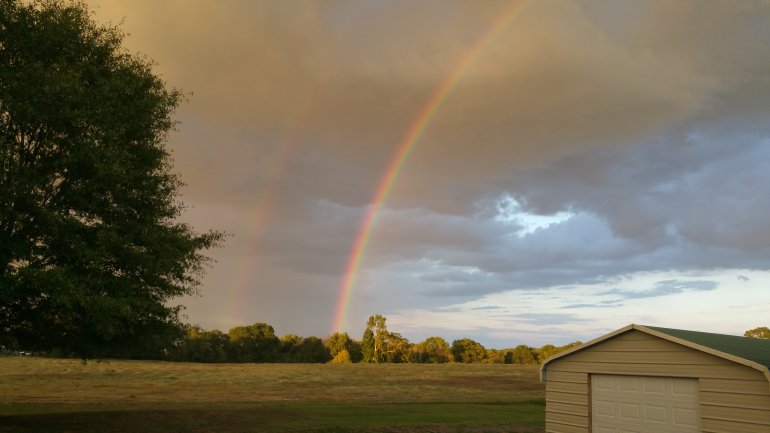 The weather has ways of keeping us meteorologists humble. It's easy to reanalyze and figure out why something happened in the past; it's a lot harder to know precise details about the future. So, when I forecast a 0% chance of rain on Tuesday, and the showers showed up anyway, I had to go back and figure out why.
Turns out, we had just enough instability and were just far enough outside the influence of a ridge west of us.  That allowed a few spotty showers to develop.  Ridges suppress (but don't always 100% eradicate) spotty showers.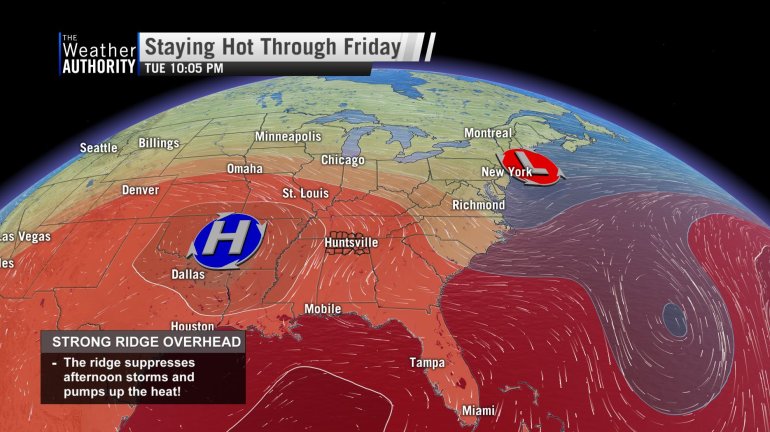 If you're not able to admit mistakes, you'll never learn a thing in life.
By the way, this is a perfect opportunity to explain how Live Alert 19 can help fill in the gaps on days like this!  While 99% of us got nothing, if you were the one in the path of the showers, you would have gotten an alert letting you know that rain was in the area. Live Alert has been newly updated with better, faster alerts and a lot more features!
You can track pop-up with WHNT.com's Interactive Radar or swipe over to the radar feature on Live Alert 19!
Looking for some specific forecast info about the weekend or next week? It's always online at WHNT.com/Weather and in the "Daily Forecast" section on Live Alert 19!
-Jason
Connect with me!
Facebook: Jason Simpson's Fan Page
Twitter: @simpsonwhnt