This is an archived article and the information in the article may be outdated. Please look at the time stamp on the story to see when it was last updated.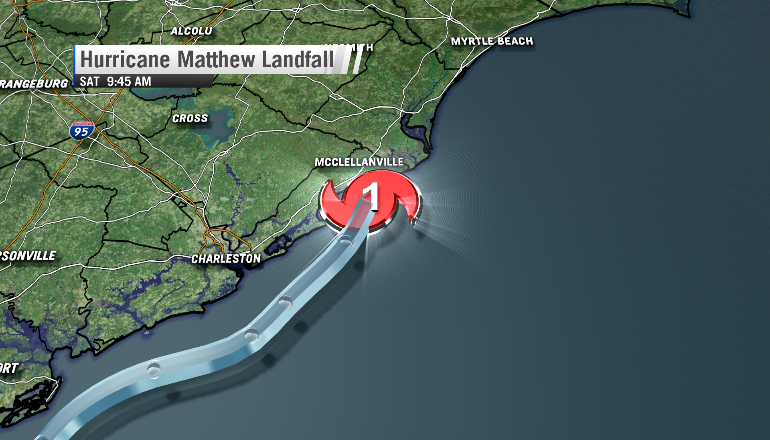 Hurricane Matthew moved up the coast of South Carolina bringing hurricane force winds and life threatening floods. The storm spent the morning hugging the coast before finally making landfall at 9:45 a.m. CDT in the Cape Romain National Wildlife Refuge near McClellanville, SC.  The storm had just been downgraded to a Category 1 hurricane and is expected to weaken further as it moves northeast towards North Carolina today.
Rainfall was relentless in South Carolina, with many places picking up over 10 inches. Ongoing flooding and downed trees have blocked hundreds of roads and even I-95 near the Georgia-South Carolina state border. Emergency management for the South Carolina Department of Transportation has advised people in South Carolina not to travel this weekend.
In Northeastern South Carolina and Southeastern North Carolina, multiple tornado warnings were issued through the morning. One tornado was confirmed in North Myrtle Beach. A waterspout moved onto land and caused damage to the roof and siding of houses in the area.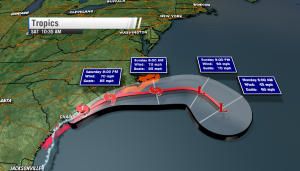 The damage from Matthew isn't over yet. It continues to bring tropical storm force winds and torrential downpours to the Carolina Coast. It is expected to weaken to tropical storm strength this afternoon, then turn east out to sea tonight.