This is an archived article and the information in the article may be outdated. Please look at the time stamp on the story to see when it was last updated.
Harvey has been stalled out over eastern Texas since Friday night. The storm made landfall as a Category 4 hurricane and although it has weakened since then, it's still a powerful Tropical Storm.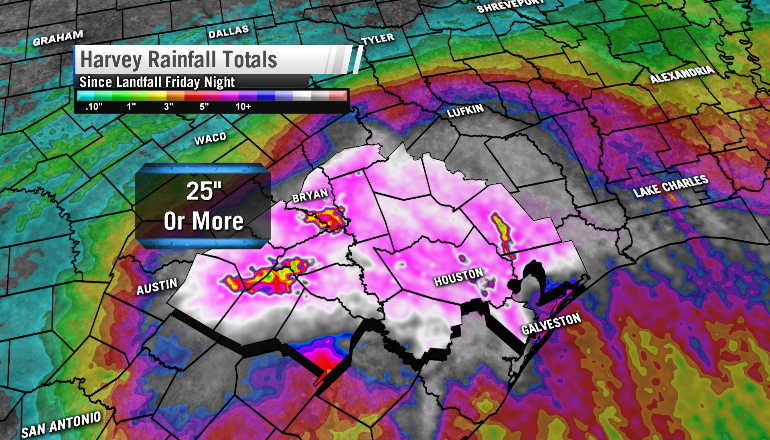 The storm has pulled an incredible amount moisture onto land with it, pouring over 25 inches of rain over a large swath of the region. Reports of over 30 inches of rain have come in from areas surrounding Houston, including one report of 39.72 inches from the small town of Dayton. Houston itself has officially picked up 35.48 inches.
The storm still isn't done though. Harvey will move over the waters of the Gulf of Mexico again Monday night. The storm makes another landfall Wednesday before finally moving northward Thursday.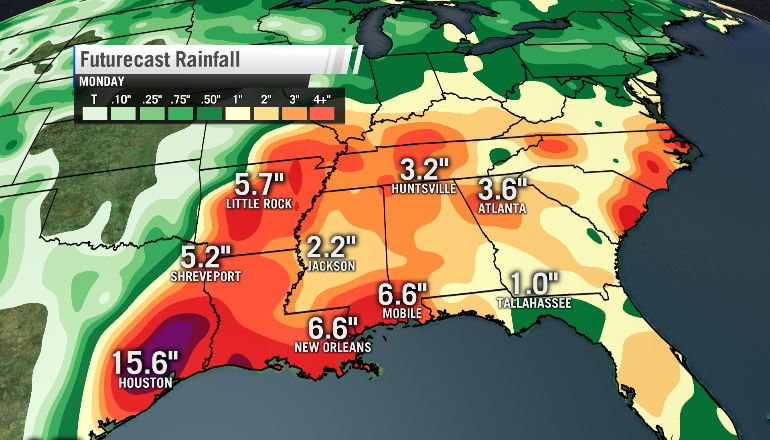 Once the storm moves onshore again later this week it will help send more tropical moisture across the Gulf states. That pushes up our rain chances in the Tennessee Valley Wednesday through Friday of this week.