This is an archived article and the information in the article may be outdated. Please look at the time stamp on the story to see when it was last updated.
Saturday the US launched its most advanced weather satellite yet from Cape Canaveral Air Force Station in Florida. Scientists with NOAA (The National Oceanic and Atmospheric Administration) have described the difference between our current satellites and GOES-R as being like going from a black and white TV to high definition in one step.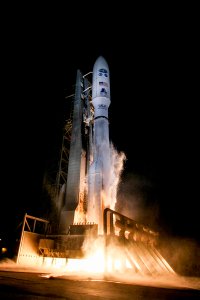 The resolution is expected to be 4 times greater plus we'll get those high resolution pictures 5 times faster (nearly every 30 seconds). When it comes to severe weather every minute and every detail counts, so this satellite could help us give advanced warnings on storms.
It can also help us identify developing storms more easily and more quickly with instruments like the lightning mapper. This measures total lightning activity over the Americas and nearby ocean waters. This satellite could detect lightning patterns more quickly than radar, making it another way that we could get ahead of severe storms.
GOES-R is also carrying instruments to measure space weather, such as solar outbursts and ion activity. Space weather can affect the Earth's magnetic field, which would in turn affect our satellites, our communication systems, and our astronauts.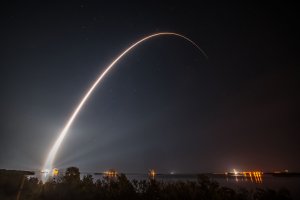 Once GOES-R is up it will be placed into a temporary orbit so its instruments can be calibrated. Once it's ready the satellite will be put in a permanent position.