This is an archived article and the information in the article may be outdated. Please look at the time stamp on the story to see when it was last updated.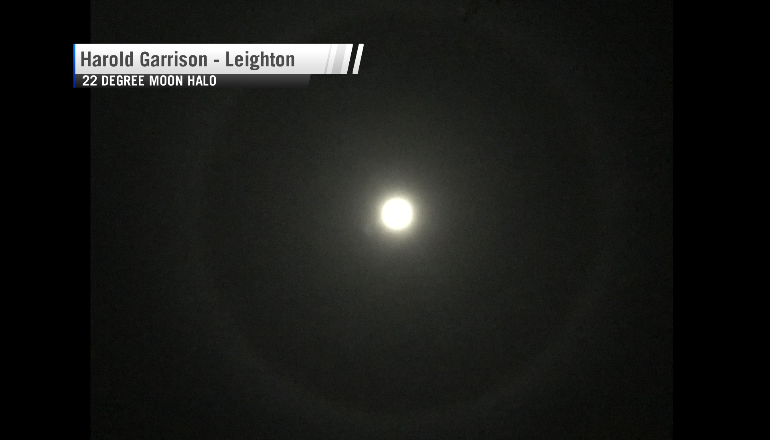 The rain has moved out of the Valley, and the clouds will slowly clear. But before they do, enough high, thin clouds are in place to allow the perfect conditions for a 22-degree halo around the moon. This particular photo was sent to WHNT News 19 by Harold Garrison in Leighton, Alabama.
Science Behind Sun and Moon Halos
Earthsky.org explains it very simply: "Halos are a sign of high thin cirrus clouds drifting 20,000 feet or more above our heads. These clouds contain millions of tiny ice crystals. The halos you see are caused by both refraction, or splitting of light, and also by reflection, or glints of light from these ice crystals."
It is called a 22-degree halo because the ring has a radius of approximately 22 degrees around the sun or moon.
While conventional wisdom says that "a ring around the moon or sun means coming rain," in this case the ring — or halo — signals that the rain is leaving the Tennessee Valley this evening.