This is an archived article and the information in the article may be outdated. Please look at the time stamp on the story to see when it was last updated.
Brace yourself now for the arrival of arctic air! A strong cold front will move over the Valley Saturday night, leaving temperatures struggling to reach the freezing mark for highs on Sunday.
That's right: Highs will be in the 30s Sunday, which means they will be in the teens at midnight New Years Day.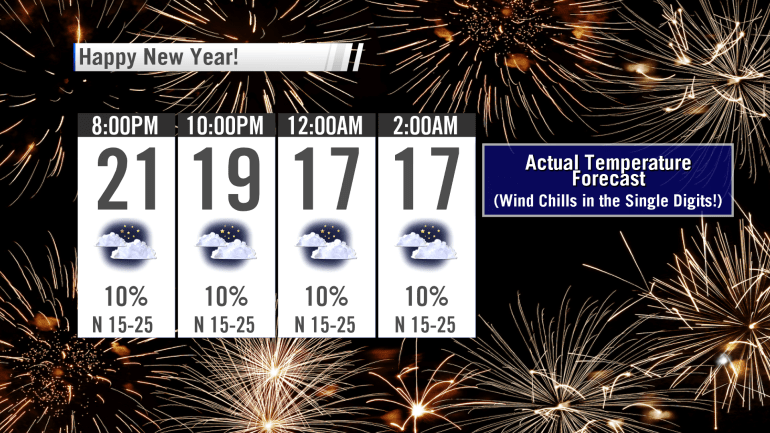 It is going to be downright bitter outside if you're staying up until midnight to welcome 2018. Temperatures around midnight will be close to 20°F, but it will be quite breezy too. 'Feels like' temperatures will be in the single digits due to the wind, which will gust as high as 15-25 mph throughout the celebratory hours.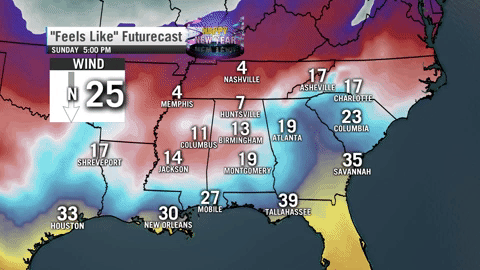 And it's not just limited to the Tennessee Valley: The arctic blast will surge as far south as the Gulf Coast, which means people celebrating from New Orleans to Mobile to Destin will experience wind chills below freezing. Further north in Nashville and Memphis, "feels like" conditions will dip to near zero degrees around midnight. The National Weather Service will likely issue wind chill advisories for Sunday night as forecast wind chills in some areas may dip below zero.
Protect yourself from potentially dangerous cold weather injuries 
With the temperatures already in the teens, the threat of frostbite is highly likely for anyone spending a lengthy amount of time outdoors for the holiday.
But since the wind will also be a factor (with wind gusts as high as 15-25 mph), protection against hypothermia is important as well. Those wind gusts will blow any body heat away from the body's core, effectively causing the body to lose more heat than it is able to produce and chilling the internal temperature to possibly dangerous levels (below 95 degrees Fahrenheit).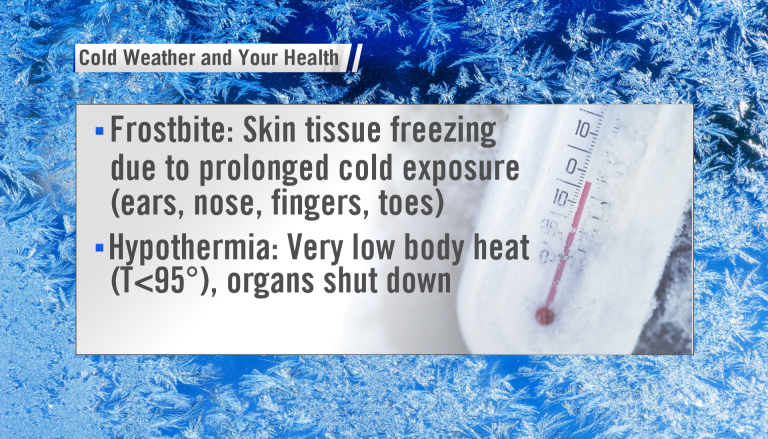 Be sure to familiarize yourself with the signs of both frostbite and hypothermia, and be sure to take plenty of breaks indoors in order to keep internal temperatures as well as extremities like fingers, toes, ears and noses from freezing over.
A Cold Start to the New Year: The blast of arctic air that comes in Sunday won't just be a quick hit. Daytime temperatures through the entire first week of 2018 will struggle to make it into the 30s.
That's right: Highs will be in the 30s with lows in the teens all of next week.
We'll be in good company, as the entire country will feel the chill next week! This frigid air will finally begin to retreat back to the north by the first weekend of January. We should finally thaw out after January 7th as a more southerly flow returns to the Valley.