This is an archived article and the information in the article may be outdated. Please look at the time stamp on the story to see when it was last updated.
I've heard a lot of weather lore over the years, but one of my favorite 'old sayings' is the one about August fog.  The old timers say if you count the number of big fogs you have in August, that's how many big snows you'll have the following winter!
Some of us will get our first big fog of the month on Thursday morning: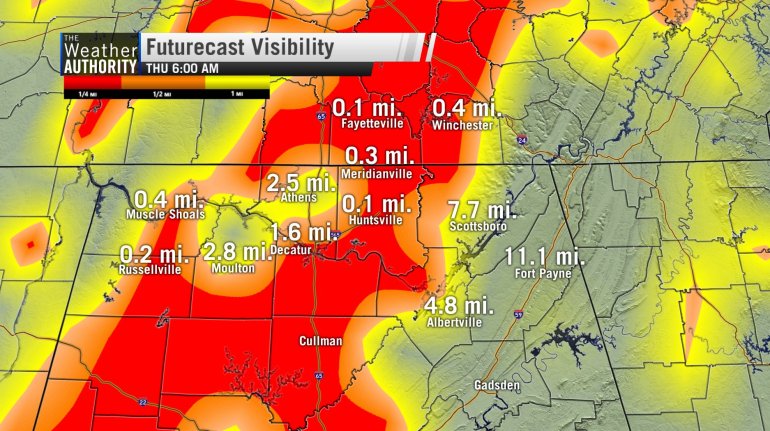 So what does Winter 2018-19 look like right now?
We're not quite ready to jump on an idea for a full-blown, specific Winter forecast, but we've seen a trend in long-range guidance like the CFS (Climate Forecast System) showing a warm Fall through December, and then an extremely cold, dry January:
Sound familiar? That's a lot like how last winter went.
We shall see, but in the meantime, you can count the fogs you get in August and see how close that old weather lore comes to reality!
Looking for the forecast? It's always online at WHNT.com/Weather and in the "Daily Forecast" section on Live Alert 19!
-Jason
Connect with me!
Facebook: Jason Simpson's Fan Page
Twitter: @simpsonwhnt