This is an archived article and the information in the article may be outdated. Please look at the time stamp on the story to see when it was last updated.
Another wave of heavy rain is on the way today and Friday. This rain, coupled with saturated soils from the rain on Sunday, will likely lead to some flooding across north Alabama and southern middle Tennessee.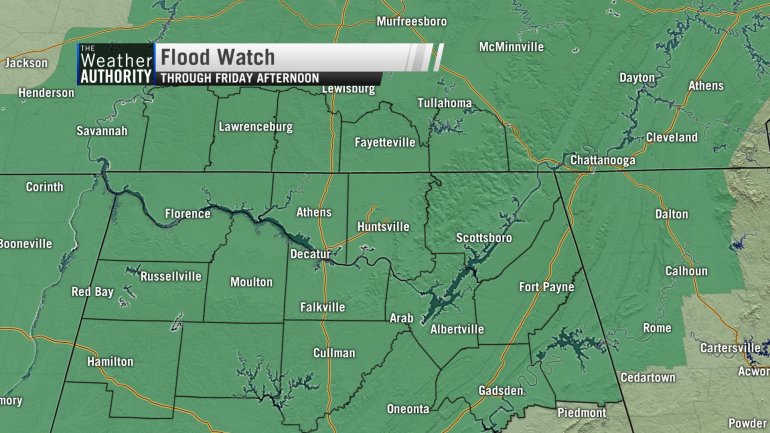 Rain will begin before sunrise on Thursday, and will become more widespread and heavy as the day goes on. Rain will likely be heaviest Thursday afternoon and Thursday night. Rain will become more scattered Friday, but some intense showers will remain possible through the day.
Rainfall totals between 2-5 inches are likely across the Tennessee Valley.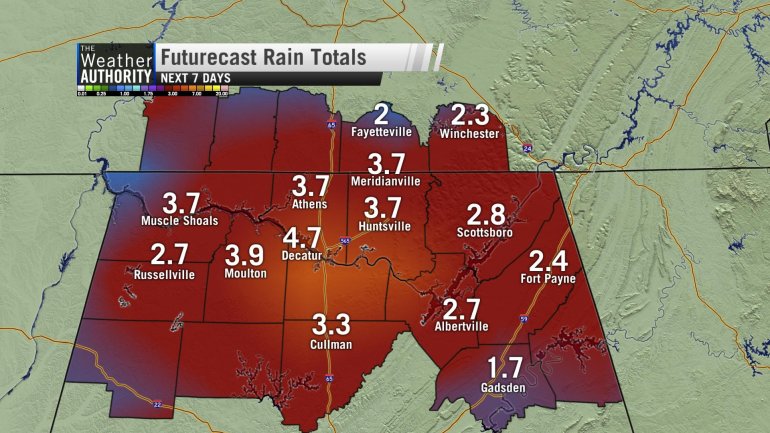 This will likely lead to flooding of low lying areas, creeks, and small rivers. Some flash flooding will be possible where the heaviest downpours set up Thursday.
At this point, it does not appear that we will have the ingredients to support severe weather this far north, although there could be some strong to severe storms along and south of I-20 Thursday.
Despite severe weather looking unlikely, the heavy rain is likely to cause problems. Stay weather aware over the next couple of days. Keep up to date with what's happening using Live Alert 19, and stay tuned to WHNT News 19 for updates to the forecast.
Meteorologist Alex Puckett
Facebook: http://www.facebook.com/meteorologistalexpuckett
Twitter: http://www.twitter.com/puckettwx