This is an archived article and the information in the article may be outdated. Please look at the time stamp on the story to see when it was last updated.
The Eastern Pacific Hurricane season officially starts on May 15th, but the first tropical system has developed already.
Tropical Depression One-E developed Monday afternoon south/southwest of El Salvador. As of Monday afternoon the storm was looking more organized and was producing winds of 35 mph, meeting the threshold to be considered a tropical depression.
The storm is under minimal wind shear, which should allow it to further organize. It's also over very warm ocean waters, which should allow it to strengthen. These factors, plus analysis of weather models, indicate that the system as a whole should continue to develop.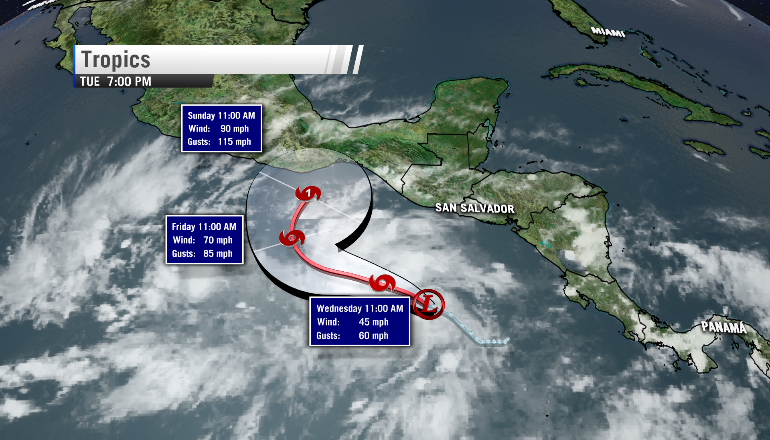 The National Hurricane Center is forecasting One-E to become a Tropical Storm (Classified by winds of at least 40 mph) by Wednesday morning. If trends continue like this it could become the first hurricane of the Pacific season by this weekend.
This post will be updated as the storm develops.