This is an archived article and the information in the article may be outdated. Please look at the time stamp on the story to see when it was last updated.
Fall Severe Weather Awareness Day is October 18th, so let's dive right in! Just like every other season fall comes with its own set of weather hazards to be aware of.
Wildfires: Fall season is also wildfire season in the south. We're unlikely to see as many intense fires as we did last fall, since we have thankfully pulled out of the 2016's drought.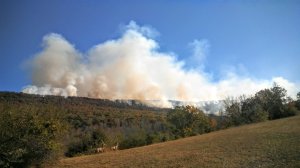 That doesn't mean we're in the clear though. When fall rolls around strong cold fronts regularly bring dry air and high winds. We also have more natural kindling as fall foliage covers the ground.
If you enjoy grilling or camping, remember to never leave a grill or campfire unattended. If you see a wildfire, call 911 and report it to the Alabama Forestry Commission.
Severe Weather: While our primary severe weather season comes in the Spring, we do see a 'second' severe weather season from late October through November. This is particularly true of the Gulf States, where more moisture from the Gulf of Mexico is available.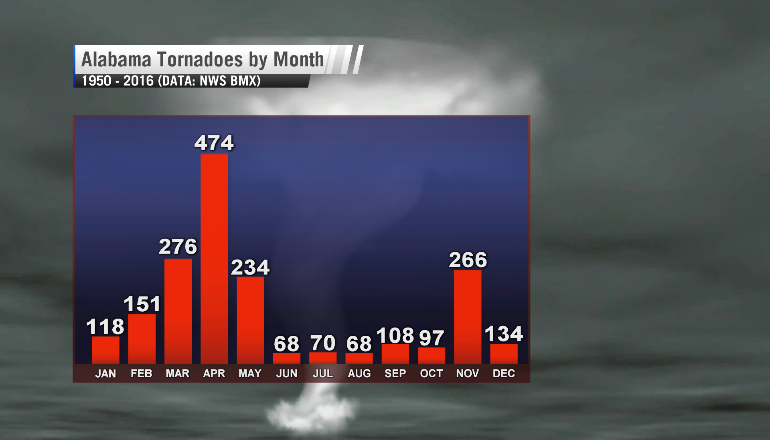 Just like spring, fall is a transitional season. In the spring the jet stream is shifting to the north, before settling north of Alabama through summer. In the fall the jet stream starts to shift south again, which translates into more active weather as cool, dry air from the north meets up with the warm, humid air to the south.
Be Prepared: Make sure you have a plan in the case of severe weather and make sure your entire household knows the plan.
Have multiple ways to receive alerts. Keep a NOAA Weather Radio in your home and check the batteries regularly. You can also receive alerts through Live Alert 19,
Know where to go during severe weather. During severe thunderstorm or tornado warnings, the safest place to be is the lowest floor of your home in an interior room.
Once you've designated a safe place to ride out the storm, assemble a safety kit to keep there. Your kit should include a battery powered radio, water, and first aid supplies. Check out our full list of items to keep in your kit here.
Be sure to check your forecast regularly so you know when to expect rough weather.