This is an archived article and the information in the article may be outdated. Please look at the time stamp on the story to see when it was last updated.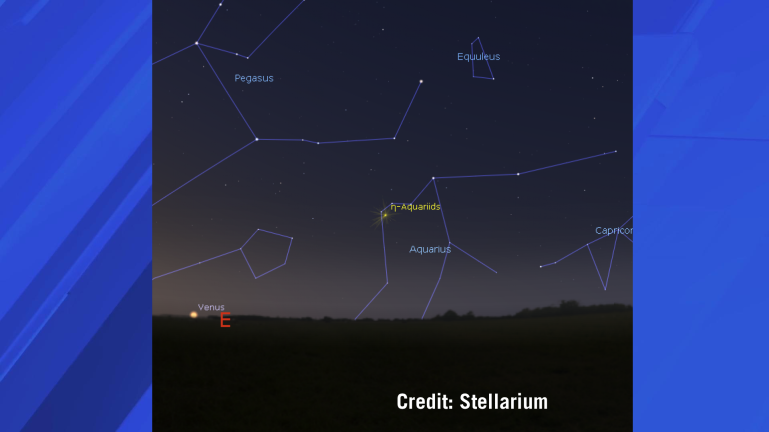 The Eta Aquariid meteor shower is active from April 19th-May 28th, but it will be at its peak as the calendar flips to the first week of May.
Be sure to lookup between May 5 and May 7! According to the American Meteor Society,  the Eta Aquariids "produce [average] rates of 10-30 per hour just before dawn. Activity is good for a week centered the night of maximum activity. These are swift meteors that produce a high percentage of persistent trains, but few fireballs."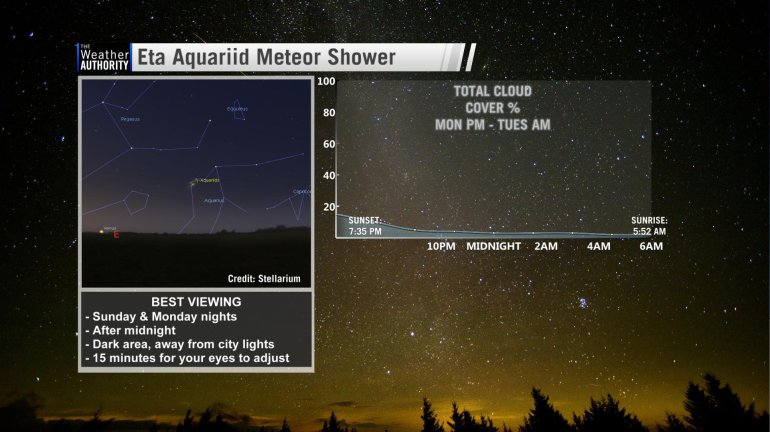 So far, sky conditions will be optimal for stargazing through early Monday morning as well as Tuesday morning, since skies will be mostly clear. In addition, moonlight will not be a factor: A new moon will rise over the Huntsville sky, which means no moonlight will shine during the peak of the meteor shower. Just be sure to find an area that is void of "light pollution" from nearby cities, and you may be able to spot a shooting star!
The radiant point of the Eta Aquarid is the constellation Aquarius, which is highest in the sky in the morning. That's why the best viewing time will be before dawn, but you can still see the meteor shower at night once the sun is fully set.